China is ready to strengthen mutually beneficial cooperation with Mozambique in such areas as infrastructure, agriculture and energy , Chinese State Councilor and Foreign Minister Wang Yi said.
Greater bilateral cooperation should take place under the frameworks of the joint construction of the Belt and Road, FOCAC and the Economic and Trade Forum between China and Portuguese-speaking countries "to help Mozambique achieve faster development", Wang said.
The Chinese Foreign Minister met Mozambique´s Minister of Foreign Affairs and Cooperation Veronica Macamo in Dakar, Senegal, ahead of the Eighth Ministerial Conference of the Forum on China-Africa Cooperation (FOCAC).
E-Commerce and Health Care to Take Center Stage at FOCAC 2021
"Mozambique is an important partner of China in Africa. In recent years, political mutual trust between the two countries continues to deepen, and bilateral cooperation in various fields has achieved fruitful results", Wang said, according to a ministerial statement. He also said that with thanks to the joint efforts of the two sides, bilateral economic and trade cooperation has continued to grow despite the impact of the pandemic.
China, the senior Chinese diplomat added, "attaches great importance to the development of China-Mozambique relations, and stands ready, under the guidance of the important consensus reached by the two heads of state and taking the meeting as an opportunity, to promote the comprehensive strategic cooperative partnership between the two countries to achieve greater development".
Macamo stressed that that Mozambique stands ready to strengthen strategic mutual trust, deepen mutually beneficial cooperation, and maintain solidarity and coordination on international affairs with China. The two sides also expressed the will to jointly work for a complete success of the Eighth Ministerial Conference of FOCAC, so as to inject fresh impetus into China-Africa cooperation.
Other articles
Angola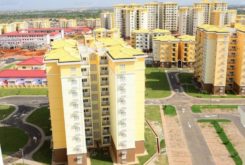 06 February 2023
CITIC rejects widespread construction defects in Angolan Kilamba Kiaxi housing project
China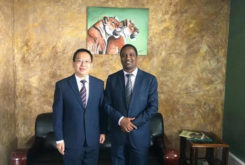 06 February 2023
China supports refurbishment of Guinea-Bissau parliament building