China has lifted bans on three Brazilian meatpackers, including two poultry plants and one beef plant, Agriculture Minister Carlos Favaro revealed.
In a written statement, the ministry added China may clear another eight meatpackers to sell products into the Asian country after the lunar new year.
One of the plants that the Chinese had banned in 2022 and has now been cleared is operated by JBS and processes beef, the ministry said.
China suspends imports from another four Brazilian meat producers
The other two are poultry plants run by privately-held food companies.
He also said Indonesia cleared 11 Brazilian beef plants to export into the country.
Marfrig Global Foods and Minerva are among the companies now authorized to export beef to Indonesia, the ministry's statement said.
China boosts Brazilian beef exports despite occasional suspensions
Favaro also told reporters that Egypt is now allowing imports of Brazilian cotton.
Negotiations for the sale of Brazilian cotton into Egypt began in 2006 and were intensified in 2020, the ministry said in a statement.
Other articles
Brazil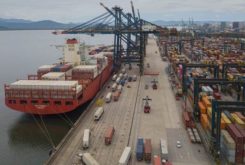 19 September 2023
China Fuels Record Brazilian Agricultural Exports
Brazil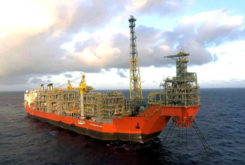 15 September 2023
New FPSO Arrives at Brazil´s Mero Oil Field Co-Owned by China´s CNPC and CNOC