China is already Brazil´s main trading partner, but the Chinese ambassador to Brazil, Yang Wanming, says there is still a "large margin for growth in trade". Bilateral business ventures, Tourism and Education also have potential, according to the diplomat.
Speaking as the main guest at a Forum organized by Brazil´s Group of Business Leaders (Lide), the Chinese diplomat said his government has been striving to increase business between the two countries, considering the "large margin for growth" in trade.
"I see room for growth in partnerships in infrastructure, agribusiness, energy and health," said Yang.
"We want to do bilateral operations with Brazil in the context of the coronavirus pandemic. We are going to work to expand Sino-Brazilian bilateral partnerships, "said the Chinese ambassador.
Yang Wanming highlighted the potential of Tourism, pointing that 60,000 Chinese visit Brazil annually. Brazil, he added, could simplify the visa policy to attract more Chinese tourists.
Also according to the Chinese ambassador, in the area of ​​Education there is also a vast space for growth in relations between the two countries.
Brazil, he said, is an educational powerhouse in Latin America and that there are large numbers of young Chinese students studying in Brazil. But there could be more: "we want to make exchanges with Brazil," said Yang.
Brazil-China relations have been put to a further strain with the release by the Brazilian Supreme Court of a recording of a Government meeting where the Minister of Economy, Paulo Guedes, says the Chinese Government should pay for a Marshall Plan to all countries that have been hit by Covid-19.
Photo: Brazilian president, Jair Bolsonaro, and Chinese ambassador Yang Wanming (Presidency of Brazil)
Other articles
Brazil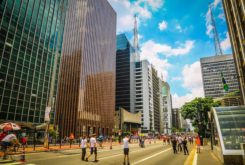 25 September 2020
Sinovac´s Covid-19 Vaccine to Reach Main States in Brazil
Brazil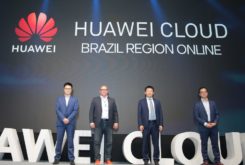 23 September 2020
Huawei´s Fortunes in Brazil 5G Auction Influenced by U.S. Election