The Chinese government said it has agreed to delay debt repayments for low-income countries, as part of the Group of 20 nations debt relief program. The announcement comes as Angola is cutting oil shipments to Chinese state firms, used to pay down the country´s debt to Beijing
China has suspended debt repayments from 77 developing countries and regions, Ma Zhaoxu, Vice Minister of Foreign Affairs, said at a State Council briefing Sunday in Beijing. In April, the G-20 agreed to provide temporary debt relief to the world's poorest nations, with the moratorium starting May 1.
In addition to the debt holiday, China has pledged to provide $2 billion to help other countries respond to the impact of the coronavirus pandemic, including $50 million donated to the World Health Organization, Ma said.
Ma didn't provide any details on the terms of the debt relief.
Oil shipments to Chinese state firms are used to pay down Angola´s debt to Beijing. Angola is cutting the number of oil cargoes that it will ship to China, as it seeks to renegotiate repayment terms to deal with the crippling impact of the coronavirus. 
China Ministry of Foreign Affairs | © WikiData
Other articles
Angola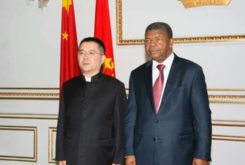 28 November 2022
China to strengthen "strategic alignment" with Angola in human resource training and youth employment
Angola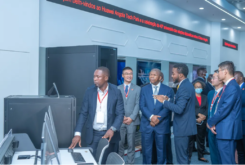 16 November 2022
Huawei "Tech Park" in Luanda to train 10,000 Angolans