Debt relief by China to Mozambique, under the Debt Service Suspension Initiative (DSSI), topped USD 20 Million last year, the largest the African country was granted.
According to data from Mozambique´s Budget Monitoring Forum and the Public Debt Report 2020, the Government succeeded, in the first stage of implementation of the DSSI, to close Bilateral Suspension Agreements with China, South Korea and Japan.
The three agreements, to support the allocation of financial resources to fighting the pandemic, allowed Mozambique (national bank headquarters pictured above) to skip payments worth USD 22.3 million, about 11% of the bilateral debt service that was scheduled for the period between May and December of 2020.
Debt-Relief Initiative to Benefit Angola, Cabo Verde, Mozambique and São Tomé
Of the USD 22.3 million debt relief total, 20.86 million were granted by China, 1.46 million by Japan and the rest by South Korea.
The Forum of the 20 largest economies in the world (G20) launched the DSSI Initiative in March 2020 and, two months later, the Government of Mozambique expressed its intention to suspend debt service with 15 bilateral creditors, with which the country had installments scheduled between 1 May and 31 December 2020.
In line with the provisions of the Memorandum of Understanding with the Paris Club, the funds released from debt service should help make up for the deficit in the Covid-19 pandemic response fund.
According to Mozambique´s Budget Monitoring Forum, the Government has yet to inform on the allocation of the USD 22.3 million released last year under this initiative, which it considers "worrying".
"The FMO requires information on the use of the USD 22.3 million released under the Debt Service Suspension Initiative" it says.
Official data shows approximately USD 668.7 million were disbursed by international partners to support pandemic relief initiatives, USD 31.3 million less than had been requested by the Government (USD 700 million).
Other articles
Brazil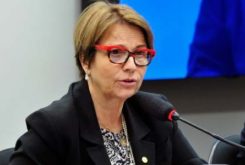 22 June 2021
Brazil Open to Partnering With Chinese Commodity Traders
China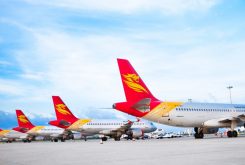 22 June 2021
Direct Flights Between Portugal and China Resume