Angolan airline TAAG saw revenue in the cargo segment reach USD 67 million until August, boosted by charter flights between China and Brazil through Luanda airport.
The total revenue of TAAG's cargo segment were "an exceptional result that exceeds the target of USD 55.5 million, 20% above what was budgeted when there are still four months to go before the end of the year", according to a company statement.
"This positive performance is the result of teamwork", but also "from contracts signed by TAAG for charter flights [exclusively for cargo] between China and Latin America [Brazil] via Angola", adds the company.
"Currently, TAAG has several active connections from Luanda to Chinese cities (Changsha, Hong Kong, Guangzhou, Shanghai Hongqiao or Beijing) for aircraft loading. Typically, the cargo transported corresponds to raw materials, agricultural products, electronics and various goods", he adds.
TAAG's cargo and mail operations are carried out by three aircraft, two of which are Boeing 777s for long-haul intercontinental connections, and one Boeing 737 for regional routes, the airline said.
"Cargo and mail transport is increasingly strategic for TAAG with a growing contribution to the company's sustainability. I also see great benefits and positive synergies for the cargo business with the construction of the future Luanda International Airport", said Eduardo Fairen, executive chairman of TAAG, quoted in the statement.
JD.com launches new cargo charter services from China to Brazil and Europe
Along "with the effort to increase its income", TAAG "is also committed to reducing costs", says the note.
Aiming for a reduction "in the order of USD 10 million by August 2023", TAAG's Procurement and Services management achieved savings of USD 1.4 million "through the renegotiation of contracts and purchases, keeping all services functional", underlines the company.
TAAG – Angola Airlines currently offers 14 domestic destinations and 12 international destinations.
Other articles
Angola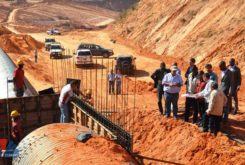 31 May 2023
African Development Bank to manage in Angola USD 50 million credit facility provided by China
Angola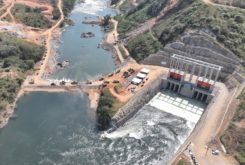 25 May 2023
Angola's 'Three Gorges' Hydro Dam Begins Main Construction Phase