China and Brazil have agreed to boost cooperation in a number of sectors, including agricultural product trade, science, as well as the digital economy.
China's Commerce Ministry listed the deals, along with other outcomes, following the sixth meeting of the China-Brazil High-level Coordination and Cooperation Committee (COSBAN).
Also listed were agreements on two key bilateral documents: the China-Brazil strategic plan 2022-2031 and the China-Brazil implementation plan 2022-2026.
Brazil and China praise 'high level' relations throughout pandemic
The Chinese and Brazilian government departments signed documents to jointly improve tax services for cross-border businesses and strengthen bilateral trade on agricultural products.
The list also includes the deepening of cooperation on pesticides, and boosting investment in the low-carbon and clean-technology sector.
The two countries also agreed to discuss greater integration regarding the digital economy, push for cooperation on scientific innovation, collaborate on industrial and supply chains, and enhance digital-technology exchanges.
New historic record for trade between Brazil and China in 2021
The sixth COSBAN meeting was co-chaired by Chinese Vice President Wang Qishan and Brazil's Vice President Hamilton Mourao via video link.
Other articles
Brazil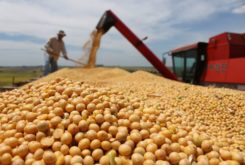 17 August 2022
Brazil achieves 'largest opening up of agro products in the last 10 years' by China
Brazil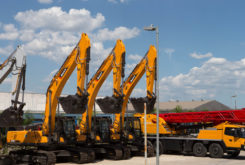 10 August 2022
Chinese heavy equipment manufacturer Sany to explore wind power industry in Brazil