Twenty-eight countries including the Brazil, China and India have agreed to work together to ensure artificial intelligence is used in a "human-centric, trustworthy and responsible" way, in the first global commitment of its kind.
The pledge forms part of a communique signed by major powers including the US, India and Saudi Arabia, at the inaugural AI Safety Summit. Called the Bletchley Declaration, the document recognises the "potential for serious, even catastrophic, harm" to be caused by advanced AI models, but adds such risks are "best addressed through international co-operation". Other signatories include the EU, France, Germany, Japan, Kenya and Nigeria.
The communique represents the first global statement on the need to regulate the development of AI, but at the summit there are expected to be disagreements about how far such controls should go.
Country representatives attending the event included Wu Zhaohui, Chinese vice minister for technology. Speaking at the opening, Wu said that all the actors "need to respect international law" and work together in the fight against the malicious use of AI. He said that AI technologies are "uncertain, unexplainable and lack transparency".
In an open letter published last week, several of the "founding fathers" of this technology, such as Yoshua Bengio and Geoffrey Hinton, called for "the elaboration and ratification of an international treaty on AI" to reduce "the potentially catastrophic risks that advanced systems pose to humanity".
Other articles
Brazil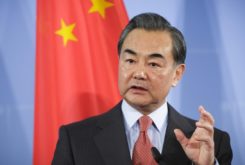 30 November 2023
Chinese Foreign Minister Calls for Lifting China-Brazil Ties to New Level
Angola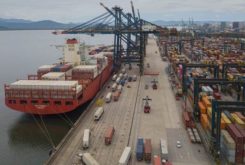 28 November 2023
Sino-Lusophone Trade Dips Again in First Ten Months of 2023