Chinese President Xi Jinping and Timor-Leste Prime Minister Xanana Gusmão jointly announced on Saturday the elevation of bilateral relations to a comprehensive strategic partnership.
Xi Jinping and Xanana met in Hangzhou, the capital of eastern China's Zhejiang Province, ahead of the opening of the 19th Asian Games on Saturday.
Enhancing bilateral ties is a practical need for the two countries to advance their cooperation and a shared expectation of the two peoples, Xi said.
Xi Jinping supports comprehensive partnership with Timor-Leste
China is ready to support Timor-Leste on its journey of modernization to bring more benefits to both peoples, Xi added.
China and Timor-Leste should continue to promote Silk Belt and Road cooperation and increase cooperation efforts in four key areas, including industrial revitalization, infrastructure development, food self-sufficiency and improved livelihoods, Xi said, adding that China supports Timor Leste in better integration into regional development.
The Prime Minister of Timor-Leste said he was pleased that bilateral relations have been achieving positive results in recent years and thanked the Chinese government for its help during Timor Leste's fight against COVID-19.
Procurement projects in Timor-Leste earned Chinese companies USD 715 million
Xanana Gusmão welcomed Chinese companies investing in Timor-Leste and helping the country in its development, expressing hope to work with China to introduce bilateral ties into the new phase of a comprehensive strategic partnership.
The two sides issued a joint statement on the establishment of the global strategic partnership.
High-ranking Chinese leaders, including Cai Qi, Ding Xuexiang, Wang Yi and Shen Yiqin, attended the meeting.
Other articles
China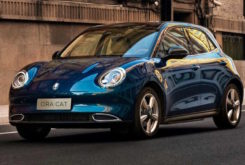 30 November 2023
Great Wall Motor Eyes Portugal in European Expansion
Brazil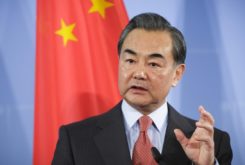 30 November 2023
Chinese Foreign Minister Calls for Lifting China-Brazil Ties to New Level