China is encouraging Brazil's participation in its Belt and Road strategy, in order to boost bilateral infrastructure projects, the Chinese ambassador to Brazil has said.
Ambassador Yang Wanming was speaking this Wednesday in a videoconference put together by the Chinese Embassy in Brazil, the Brazilian Ministry of Infrastructure and the Association of International Contractors of China.
In his speech, Yang stressed that, after the epidemic, infrastructure will be an important engine for revitalizing the economy, as well a crucial sector of collaboration between the two countries.
Governments on both sides can promote investment and the elimination of visible and invisible trade barriers, with the aim of creating a better environment for companies in both countries, Yang said.
The Deputy Minister of Infrastructure of Brazil, Marcelo Sampaio, underlined that China is the South American country´s most important cooperation partner. The two countries have a good basis for collaboration in the area of ​​infrastructure and strong complementarity in this regard, he added.
According to the Government member, faced with the challenges to the economy caused by the pandemic, the Brazilian government is preparing a new plan for the construction of infrastructure and new investment policies, aiming to attract the participation of more Chinese companies in key local logistics projects.
The Brazilian government wants to articulate with China to support cooperation between companies in both countries and to innovate methods of project financing and operation, added Sampaio.
In the videoconference, officials from the Ministry of Infrastructure also presented in detail the plans for the main infrastructure projects and exchanged views with representatives of Chinese companies on the model of project operation, financing channels and construction standards.
Photo: Chinese ambassador to Brazil, Yang Wanming
Other articles
Brazil
21 September 2020
China Offers Brazil "New Highland" of Scientific and Innovation Cooperation, Including 5G
Angola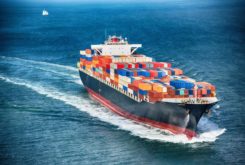 15 September 2020
Chinese Merchandise Trade With Brazil Steady in First Semester