China is among the top-5 sources of Foreign Direct Investment in Portugal (FDI), in terms of the country of origin of capital, from January to September 2022.
According to official statistics by the central bank, China was the origin of 6.4 percent the capital in the period, behind Spain (14.9 percent), France (10.3 percent) and the United Kingdom (8.5 percent).
FDI increased by 467 million euros compared to the same period in 2021, reaching 5,674 million euros, with Spain the main investor in several measures.
Chinese battery plant to start operations in Portugal by 2025
Services attracted 1,769 million euros in net FDI, while Electricity, Gas and Water attracted 1,260 million euros.
At the end of September 2022, the position (stock) of FDI was 164,932 million euros, an increase of 5 percent compared to September 2021. The European Union held 76.9 percent of the stock of FDI in Portugal.
By immediate investor countries, Spain accounted for 21.6 percent of the total FDI stock, followed by the Netherlands with 19.5 percent, Luxembourg with 16.9 percent and France with 7.7 percent.
Portugal´s Madeira region and China seek to boost future investments
Outside the European Union, the main country in terms of FDI stock was the United Kingdom, with 6.3 percent of the total.
Of the total stock of FDI originating in Spain, 66.6% originated in Spanish companies, 10.6% in UK companies, 7.0% in Portuguese companies, 2.5% in German companies and 2.4 percent in Brazilian companies.
Other articles
Angola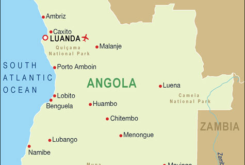 29 September 2023
Angola in Top-6 African Countries for Chinese Investment
Angola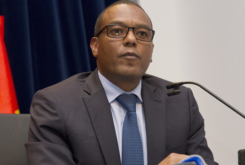 28 September 2023
Angola-China Mutual Investment Protection Agreement Ready for Signature