Foreign nationals holding valid residence permits to China no longer need to apply for entry visa to China, providing they had Chinese covid-19 jabs, according to Chinese authorities.
The Notice on Visa Facilitation for Applicants Inoculated with Covid-19 Vaccines Produced in China, an Invitation Letter (PU&TE) letter is no longer required for foreigners with Chinese vaccine certificate.
According to the EU Chamber of Commerce in China, the note was released by multiple Chinese embassies, in Belgium, Denmark, Finland, France, Germany, Hungary, Ireland, Italy, Norway, Portugal, Russia, Spain, Sweden, Switzerland, the UK, among others.
Included in the new measure are oreign nationals and their family members coming to China for resuming their work in various fields, that only need to provide the documents required before the COVID-19 pandemic when applying for a visa.
European Chamber "Highly Encouraged" by Easing of Travel Restrictions on Foreigners by China
The Invitation Letter (PU&TE) or Invitation Verification Notice issued by the foreign affairs offices or the departments of commerce of the provincial (including autonomous regions and municipalities) governments or the headquarters of state-owned enterprises are no longer required.
According to the same source, the scope of applicants eligible for applying for a visa out of emergency humanitarian needs will be expanded to foreign family members of Chinese citizens or permanent residents of China, (including spouse, parents, children and other close relatives living together) and holders of valid APEC business travel cards may apply for the M visa.
Visa facilitation applies only to applicants who have been inoculated with Covid-19 vaccines produced in China and obtained the vaccination certificate. All passengers should still apply for the "Health Code" or "Health Declaration QR-Code" before the flight to China.
Other articles
Angola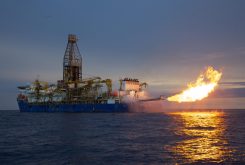 27 July 2021
China's Reliance on Brazilian and Angolan Crude Drops
China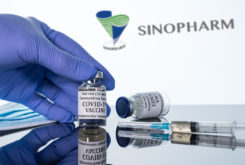 27 July 2021
Mozambique to Host Major trial of Sinopharm Covid-19 Vaccine