The recent relaxation of travel restrictions on foreign nationals announced by the Ministry of Foreign Affairs (MFA) of China is "highly encouraging", according to the European Union Chamber of Commerce in the Asian country (ECC).
The new policy, announced on 23 September, "should facilitate the return of more Europeans back home to China", ECC said in a statement.
Since 28 March, China´s Ministry of Foreign Affairs (MFA) and the National Immigration Administration (NIA) suspended the ability for foreign nationals holding valid visas or residence permits to return to China, making these workers apply for a new visa at the Chinese embassy/consulate where they were currently residing, requiring an invitation letter from the provincial authority of their place of residence in China.
The latest announcement from the MFA states that "foreign nationals holding valid residence permits for work [工作], personal matters [私人事务] and reunion[团聚]" no longer need to apply for an entry visa, "which is a significant improvement", the Chamber says.
Those whose documentation expired after 28 March will be able to use their expired residency permits to apply for relevant visas, provided their reason for entry remains the same. "This means that more of our member companies' personnel, teachers from international schools, and their families will now be able to return provided they abide by all necessary health and safety measures", ECC says.
Joerg Wuttke, president of the European Chamber said the development "is a true landmark in terms of getting the economy back to full health, and the Chamber greatly appreciates the strong cooperation displayed by the Chinese government on this issue".
"We are not going to rest on our laurels, though, we must now work towards a solution for students to safely enter China as well", Wuttke added.
Frequent exchanges on the topic have been conducted over recent months by ECC at all levels of government, including correspondence with Foreign Affairs Minister Wang Yi and Chinese Ambassador to the EU Zhang Ming.
According the statement, an "initial breakthrough took place in early April when Minister Wang Yi wrote to the Chamber, indicating that a 'fast-track' solution was being put in place to bring back foreign nationals vital to company operations, which involved the issuing of PU letters to allow them to apply for an entry visa".
On 11 August, it adds, "further improvement" happened when Europeans residing in specific European companies were no longer required to obtain the PU letter in order to apply for an entry visa if they had a valid residence permit.
Photo: Joerg Wuttke, president of the European Chamber
Other articles
China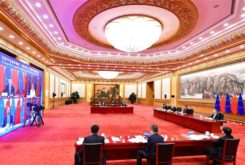 06 May 2021
EU-China Comprehensive Investment Deal On Hold
Brazil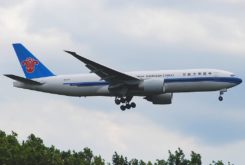 04 May 2021
After Air China, China Southern Airlines Suspends Brazil Flights