Gong Tao, ambassador of China to Angola, is confident debt negotiations between the two countries will be successful, and that bilateral relations will actually emerge stronger from the current hardship. In an interview published in Angola, marking his first year as ambassador, he reveals the foreign ministers of the two countries spoke on the phone on 11 May, and vowed to strengthen "strategic ties". 
"China is willing to encourage and support Chinese companies to invest in Angola, such as construction, industrial parks and infrastructures, and help Angola achieve a diversified economic development", the chinese diplomat told Angola´s Vanguarda newspaper.
Angola "will always have new Chinese entrepreneurs, as long as there are good opportunities", adds Gong Tao. The pandemic will change the world, he says, "but China will continue to attach high importance to Angola". "We have noted that Angola has already taken several measures to reform, privatize and improve the investment environment during the state of emergency. We will follow the process and hope that it will be well executed".
On 11 May, he adds, the Chinese state adviser and foreign minister, Wang Yi, spoke by telephone with the new head of Angolan diplomacy, Tête António, "expressing his intention to further strengthen strategic ties".
Regarding the Angolan interest in negotiating debts to China, due to its current financial constraints, Gong Tao underlines cooperation in the area of infrastructures with financing from Chinese credit lines provided "a solid basis for the development of Angola in the near future". 
"Regarding the debt case, these are transactions between Chinese financial institutions and Angolan authorities. These are financial transactions of a comercial nature, with the rules and principles of market operation and international practices", the Chinese diplomat says. China, de adds "will work with the relevant countries to resolve their difficulties through diplomatic communication. I think it will always be a negotiation between friends, with mutual respect and mutual benefit". 
Born in October 1970 and a master of economics, Gong Tao has been, since April 2019, the extraordinary and plenipotentiary ambassador of China in Angola, his first post at this level. Previously, he was deputy director of the department for Europe of the Ministry of Foreign Affairs of China, advisor to the Chinese embassy in Brazil (2009-2013), and advisor to the Chinese embassy in Portugal (2013-2015). He began his career at the Ministry of Foreign Affairs of China in 1993. The following year , went to Portugal as attaché and third secretary of the Chinese embassy in that country.
Questioned about the recurrent criticism of the quality and durability of Chinese construction projects in Angola, Gong Tao says works "were carried out strictly in accordance with the official contract and international practice". "In the construction, acceptance and delivery process, the projects received supervision by the developer, the supervisor, the designer and other units. I know of no complaints from these people. In addition, after completion of the project, regular maintenance during use is always necessary", he adds.
Regarding the recent cases of mistreatment of African migrants in China, which motivated a protest from African diplomats in Beijing, Gong Tao says his Government has "zero tolerance for discriminatory words and actions". "In the process of preventing and controlling epidemics, the Chinese government has always attached great importance to protecting the lives, health and safety of foreign personnel, including Africans, in China. We treat all foreign personnel equally and strictly oppose any differentiated practices directed at specific groups of people", says the diplomat. 
Photo: Chinese ambassador to Luanda, Gong Tao, and Angolan president, João Lourenço
Other articles
Angola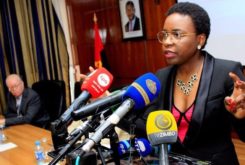 21 September 2020
Angola's Debt to China Estimated at USD 20.1 billion
Angola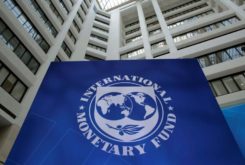 17 September 2020
Angola Gets Additional USD 765 million from IMF