China is aiming to share experiences with Africa in developing renewable energy, according to Zhenhua Xie, China's Special Envoy for Climate Change.
"Africa has the richest endowment of renewable energy in the world and holds the brightest future of renewable energy. In the past 20 years, solar power cost reduction has reduced by about 90 per cent", Zhenhua said at a side event at COP27 in Egypt.
Zhenhua advised Africa to "seize opportunities on renewable investments given its young population to accelerate the deployment of renewable energy given addressing climate change and leading industrial change." "China will share experiences with developing countries in developing renewable energy" Zhenhua stated
EDP to promote renewable energy in 4 African countries, including Mozambique and Angola
China has committed to invest up to USD 1.2 billion in South-South cooperation to establish 40 mitigation programmes in more than 30 developing countries. Already some work is going on in Ethiopia and Egypt. In 2021, China Africa Cooperation agreed to the 2035 pact for investment in a new green development pattern.
The pact aims at enhancing Climate Change cooperation programmes in clean energy and other low-emission areas like renewable energy.
According to Josefa Leonel Correia Sacko, the Angolan expert and Africa Union Commissioner for Rural Economy and Agriculture, although Africa has 60 per cent renewable energy endowment potential, only one per cent is currently being tapped. Just like with 60 per cent of arable land, the continent net exports stand only at 35 per cent.
China to waive interest-free loans for 17 African countries that matured by end-2021
The Continent spends USD 45 Billion in importing food every year. Similarly, only 9 per cent of energy generated in Africa includes renewable – 6.8 per cent hydro." Sacko stated at COP27 as the Conference discussed the theme of Energy.
If Africa develops all its discovered oil and gas facilities, the continent will add 10 Gigatonnes of Carbon dioxide Gas equivalent of greenhouse gas emission into the atmosphere raising its emission contributions to about 3.5 per cent.
Junfeng Li, President of the Chinese Renewable Energy Industry Association, urged Africa to reach out to China in a bid to solve its energy poverty issues. "Wind and Solar can solve Africa's problem. Half renewable and half fossil fuel."
FOCAC Dakar Action Plan "more detailed and wide-reaching" than previous ones
Yabin Xing, the President of North America & Africa of Talesun Solar, reveals that China will do little talk and more actions in supporting Africa's leapfrog to its renewable energy future.l
"We are already building a factory in South Africa to produce 300 Megawatts of energy a year. We seek to manufacture renewable energy technologies for deployment around the continent."
China is home to 90 per cent of the global renewable energy tech, with solar alone producing a projected 361 GW at the end of 2021. According to Asia Europe Clean Energy (Solar) Advisory (AECEA), China's total annual solar cell and module production capacity may increase to 600 GW at the end of 2022.
Other articles
Brazil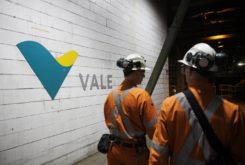 09 December 2022
Brazil mining giant Vale expecting pick up of Chinese demand
China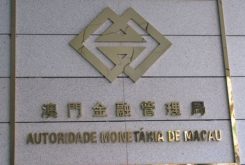 08 December 2022
Macau approves launch of second exchange for small Chinese companies