Cabo Verde is working with Macau Industrial Park to implement traditional Chinese medicine in the country, as an alternative to conventional medicine, according to the country´s Minister of Health, Arlindo do Rosário.
In 2019, the country signed an agreement with the Guangdong-Macao Scientific and Industrial Park of Traditional Chinese Medicine, with the aim of deepening cooperation in this medicinal field with China.
Speaking at a ceremony marking the delivery by China of equipment to the services of the Agostinho Neto University Hospital, in Praia, the largest in the country, Rosário said Chinese medicine is to act as "alternative" within Cabo Verde´s National Health Service.
New Chinese ambassador to Cabo Verde says relations developing "at a good pace"
"It is also an area that we can continue to deepen, so that we can have the two medicines working in parallel and complementary in Cabo Verde", said Arlindo do Rosário, quoted by the local press.
Cabo Verde´s goal to implement traditional Chinese medicine aims to create a center to also serve Africa. The creation of legislation to regulate the activity is needed, according to local authorities.
China has been one of Cabo Verde's major development partners, supporting, in addition to health, military, economic housing, technology, security and training.
Cabo Verde Minister of Health to take over Embassy in Beijing
In the same occasion, Rosário announced that Cabo Verde will launch in 2022 the construction of a maternity and paediatric block at the country's second largest hospital, Baptista de Sousa Hospital (HBS) in Sao Vicente, in a project funded by China with around EUR 17.5 million.
The minister said that the architectural and engineering plans were currently being developed.
The Chinese ambassador to Cabo Verde, Xu Jie, said that the maternity and paediatric block at HBS would "substantially improve" the level of medical care in the northern region of the country, which also includes the islands of Santo Antão, São Nicolau, Sal and Boa Vista.
Other articles
Angola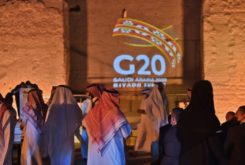 12 July 2022
African governments owe three times more debt to private lenders than China
Cabo Verde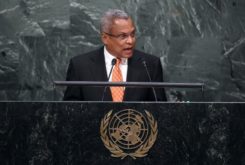 05 July 2022
New Chinese ambassador to Cabo Verde says relations developing "at a good pace"