China delivered to the Cabo Verde Armed Forces state-of-the-art communication equipment and means of transport.
The donation, includes ten buses, ten trucks, four all terrain vehicles, 50 computers and high-powered communication equipment, according to RFI.
Made in a ceremony attended by the African country´s Minister of State and National Defense, Janine Lélis, and the Chinese ambassador, Du Xiaocong, the donation is worth 30 million Yuan (about EUR 4 ,4 million).
According to Lelis, the equipment "will allow a significant reinforcement of means and make the Armed Forces improve their functional and operational capacity, taking into account the fulfillment of their constitutional mission".
The new equipment "place us at a level and a capacity of response that we had not yet achieved, especially in terms of communication, which is so fundamental and essential for what is the mission of the Armed Forces", declared the minister.
The Chinese ambassador recalled that these donations had been announced by the President of China, Xi Jinping, during his 2018 meeting with the prime minister, Ulisses Correia e Silva, within the scope of the China-Africa Cooperation Forum in Beijing.
Other articles
Cabo Verde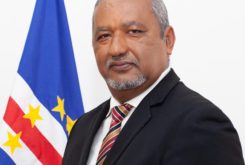 24 June 2022
Cabo Verde Minister of Health to take over Embassy in Beijing