Chinese or Portuguese companies with Chinese capital are facing "problems" in Portugal, namely long waits for bureaucratic procedures Chinese ambassador in Lisbon Zhao Bentang said.
The diplomat also mentioned obstacles related to taxation, "stable policies" and the principle of equal treatment for foreign products and services, according to a statement released by the embassy.
The diplomat was speaking during a meeting with the new Secretary of State for Internationalization, Bernardo Ivo Cruz, who promised to "carefully study the issues raised".
Despite the impact of the covid-19 pandemic, bilateral trade between the two countries grew by more than USD 2 billion (USD 1.86 billion) compared to 2019, said Zhao Bentang.
The accumulated Chinese investment in Portugal reached EUR 10.6 billion, while Portuguese investment in China exceeded EUR 40 million, added the ambassador.
The diplomat called for the signing of bilateral agreements to facilitate investment in areas such as the digital economy and "green" development, as well as joint investment in other countries.
Portugal's post-pandemic economic recovery plan to "strengthen China-Portugal economic ties"
Bernardo Cruz asked for "more support" from China for Portuguese companies interested in exploring the Chinese market and "better conditions" for their growth.
The Secretary of State also defended changes to make "more effective" the China-Portuguese-speaking Countries Cooperation and Development Fund, worth nearly one billion euros and created by the China Development Bank and the Macau Industrial and Commercial Development Fund.
According to the Forum for Economic and Trade Cooperation between China and Portuguese-speaking Countries (Macau Forum), the fund, which has been in existence for almost ten years, supports a total investment of more than four billion dollars (3.7 billion euros) from Chinese companies in Portuguese-speaking countries.
Other articles
Angola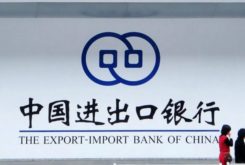 28 June 2022
Angola's debt to China drops to USD 21.4 billion
Brazil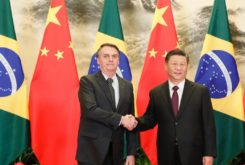 28 June 2022
Brazilian president praises China at BRICS summit