Portugal's Recovery and Resilience Plan (PRR), worth EUR 16.6 billion (USD 18.5 billion), will strengthen economic ties between China and Portugal, the Chinese Ambassador in Lisbon, Zhao Bentang, said.
The PRR will bring new opportunities, namely investment, to companies with Chinese capital, based in both Portugal and China, said the diplomat (pictured above), in an online seminar.
At the event organized by the Association of Chinese Companies in Portugal, Bernardo Mendia, Secretary General of the Luso-Chinese Chamber of Commerce and Industry, expressed his gratitude to Chinese companies that helped Portugal survive the 2008 financial crisis.
Portugal wants to cooperate on hydrogen power with China, which is open to deepen ties in ​​renewable energies, the Chinese Embassy in Lisbon said last year.
Portugal´s Secretary of State for Energy, João Galamba, told the new Chinese Ambassador to Lisbon, Zhao Bentang, during a videoconference, that Portugal would like to receive more Chinese investment and further cooperation with China in the energy sector to electric vehicles and hydrogen power.
Other articles
Angola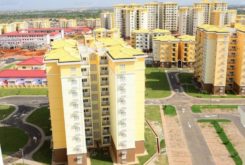 06 February 2023
CITIC rejects widespread construction defects in Angolan Kilamba Kiaxi housing project
China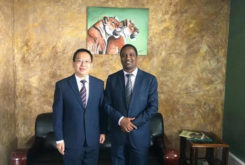 06 February 2023
China supports refurbishment of Guinea-Bissau parliament building