Broadband capacity in Portugal and Spain grew by 25% over the past five years, and is set to grow further with new intercontinental cables, according to a new study.
The report "The Interconnection Map of Southern Europe" analyzes the impact of the expansion of data centers and the growing presence of cloud providers, as well as the importance of new submarine cables and interchange points for the transformation of the Iberian Peninsula into a strategic interconnection ecosystem.
The study, commissioned by DE-CIX, EllaLink and Interxion to TeleGeography, details that data centers stand as a good example of significant investment in the connectivity sector over the past five years in southern Europe. The number of data centers in major metropolitan areas in southern Europe has grown by 19% since 2016, surpassing 56 by 2020.
New Submarine Optical Cable 'EllaLink' in Portugal to Boost Europe-Brazil Connections
The study reveals that peering in Europe has been changing drastically in the last five years, with the number of local exchanges increasing 47% since 2016 in Southern Europe.
The data also show an increase in demand for cloud-based network ecosystems, which allow for greater connectivity with southern European markets. In 2016, none of the large cloud providers had implemented so-called cloud regions in the south of the European continent. In 2020 there were already two, and in the next two years it is expected that there will be at least eight.
Currently, Southern Europe has connections through 45 submarine cables, 10 of which are connected to Spain and 9 to Portugal: a number that could increase with the six cables in the process of being implemented. Half of which will reach the Iberian Peninsula: Grace Hopper, the submarine cable announced by Google last year, to Bilbao, 2Africa to Barcelona and Lisbon (pictured above), and Equiano to Lisbon.
Other articles
China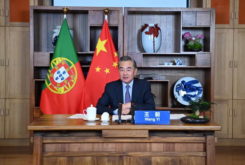 27 July 2021
China Willing to Expand Projects With Portugal in Energy, Finance and Infrastructure
China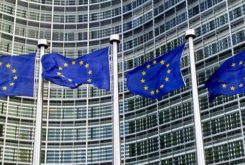 20 July 2021
EU Plans Connectivity Initiative in Response to China´s BRI