Fifty years since Brazilian mining giant Vale started to export to China, it eyes "continuing close cooperation and embracing a carbon-neutral green future" together with the Asian giant.
Gustavo Biscassi, Vale´s head of External Affairs, told Xinhia that today for the Brazilian company, China "is not only the largest market, but also a critical supplier for the mining, infrastructure and logistics equipment and services".
"We are honored to have been taking great advantage of the scale and technology that China's manufacturing industry has developed over the decades", the executive said.
China´s XCMG and Sany supply Brazilian mining groups Vale and CSN
In recent years, Vale's cooperation with China has been deepening in the area of green development, and last year it started the Sol do Cerrado solar project in Brazil, one of the largest solar projects in Latin America. The photovoltaic modules and spare parts of the project are supplied by the leading Chinese solar module manufacturer JinkoSolar.
Vale also received a 100-percent battery-powered electric locomotive and two 72-ton 100-percent battery-powered electric trucks from China, which are manufactured by Chinese CRRC Zhuzhou Locomotive and XCMG respectively.
According to Biscassi, the business environment in China has been continuously improving in recent years, especially since the landmark Foreign Investment Law was enforced in January 2020. For example, the General Administration of Customs introduced a series of reform measures such as further promoting the paperless customs clearance policy to continuously improve customs clearance efficiency.
Vale to Accelerate Zero-Carbon Mining Operations With Machinery From China´s XCMG
"We have benefited from these reform measures. At some ports, our customs clearance time has been significantly reduced from 2-3 days in the past to a few hours now, which enables us to deliver our high-quality iron ore products to our Chinese steelmaking clients in a more efficient way. The paperless customs clearance policy also helped us a lot during the pandemic, allowing our employees to submit the required materials online without leaving their home, which is safe, convenient and efficient," the Brazilian executive said.
During the pandemic, Vale's business in China remained steady with iron ore sales to China plateauing at 192 million tons, 197 million tons and 190 million tons in 2020, 2021 and 2022 respectively. These figures "reflect the continued demand for high-quality raw materials from China that are supported by the country's sound economic fundamentals," Biscassi said.
In 2022, China's annual foreign trade value hit a record high, as total goods trade reached 42.1 trillion yuan (6.04 trillion U.S. dollars), exceeding 40 trillion yuan (5.74 trillion dollars) for the first time. "All these make China an integral part in the global industrial and supply chain," Biscassi added.
Reopening of Chinese economy improves prospects for Brazilian miner Vale
Fifty years ago, Vale sent its first iron ore shipment to China in 1973, establishing a partnership with China. "We are very proud to have witnessed the entire process of China's reform and opening up that started in 1978 as both a beneficiary and a contributor," said Biscassi.
"On one hand, we have supplied China with more than 2.9 billion tons of high-quality iron ore products, which has contributed to the economic development of the country. On the other hand, China has been our largest market since 2006 and the destination of more than 50 percent of our iron ore products since 2014. The growth of Vale has been closely connected with the development of China."
"As a partner of China for as long as 50 years and a reliable raw material supplier for the Chinese steel industry, Vale upholds a long-term commitment to the Chinese market and always puts China at the center of our business strategy. We are looking forward to continuing our close cooperation with China in the next 50 years and embracing a carbon-neutral green future together with China," Biscassi said.
Other articles
Brazil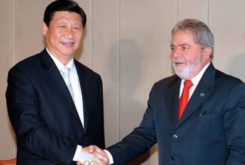 20 March 2023
Brazilian President travelling to China with record delegation of 240 businessmen
Brazil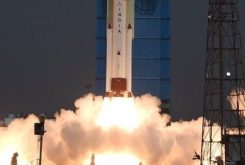 20 March 2023
New Brazil-China satellite will monitor deforestation in the Amazon