The reopening of the Chinese economy is one of the key factors improving prospects for Brazilian miner Vale, according to a Bradesco BBI market analysis.
Bradesco BBI kept Vale as its 'top pick' stock in the materials sector, raising the target price for the mining company's ADR to USD 23, an upside of 28%, underpinned by a combination of factors that will boost the company´s results.
Among these is the reopening of the Chinese economy with policies to encourage growth; the drop in the supply of iron ore; and low inventories at Chinese mining companies, the bank says.
Brazil mining giant Vale expecting pick up of Chinese demand
In this scenario, the mining company's shares should be among those that will benefit most from the Chinese recovery. "It will not be a linear trajectory, we are looking 'through the fog'," write analysts Thiago Lofiego, Isabella Vasconcelos and Camilla Barder.
Demand for steel in China is expected to increase between 4% and 5% this year compared to 2022, according to Bradesco.
Analysts now expect Vale to make an EBITDA of USD 26 billion this year, 27% above market consensus. The stock trades at 3.6x the estimated EBITDA for 2023.
China´s XCMG and Sany supply Brazilian mining groups Vale and CSN
Bradesco increased its estimate for the price of a ton of iron ore to USD 130 in 2023 and USD 100 in 2024, compared to a previous estimate of USD 100 and USD 80.
The biggest risks for the evaluation are China, with the possible increase in cases of Covid-19; and, in Brazil, proposals to increase taxes.
Other articles
Brazil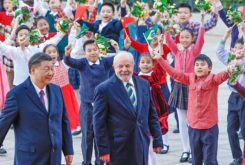 26 September 2023
China To Deepen Practical Cooperation With Brazil in All Areas
Brazil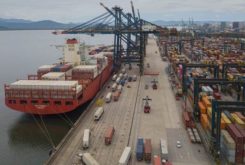 19 September 2023
China Fuels Record Brazilian Agricultural Exports