Minerva, the largest beef exporter in South America, signed a non-binding memorandum of understanding with the Chinese conglomerate Greenland to create a joint venture for the import and distribution of meat in the Asian country.
A source close to the negotiations, quoted by Brazilian newspaper Valor Economico, says Greenland will offer an existing structure, with a distribution center, refrigerated logistics and trucks, which could advance in two years Minerva's business plan for China.
China is the main export market for Brazil and Minerva.
In China, Greenland has already announced the agreement with Minerva. Controlled by the Shanghai government and with a strong presence in the real estate market, the Chinese conglomerate founded in 1992 estimates that in the next two years, imports through the partnership with Minerva will exceed 4 billion yuan (about USD 600 million). In five years, the number could reach 10 billion yuan (USD 1.5 billion).
According to the Brazilian consultancy Agrifatto, Greenland signed the agreement with Minerva on Sunday (1). The goal of the Chinese group, which is led by Zhang Yuliang, is to make the business the main distribution center for imported meat in the Asian country.
Minerva had signed a previous JV in China with Joey Foods, in 2019, which was unsuccessful.
Other articles
Brazil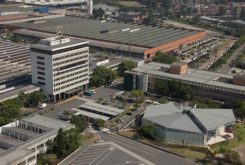 21 June 2021
Great Wall Motor Closing in on Brazilian Factory Acquisition
Brazil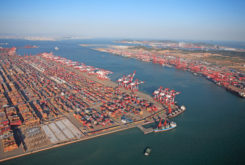 18 June 2021
China Adding to Brazil's Record Trade Surplus