Brazil´s Embraer estimates deliveries of nearly 1,500 new aircraft, in the 150-seat category, by 2040 to the Chinese market, with regional airlines leading demand.
Among these deliveries, 77% are expected to respond to the expansion of the Chinese market and 23% will replace aircraft, according to data from a study released by Embraer during the Zhuhai Airshow, the 13th China International Aerospace Aviation Exhibition.
"During the pandemic, small and medium-sized aircraft, as well as regional flights, were instrumental in the rapid recovery of connectivity in China. Our E-Jets were one of the first aircraft models to restore frequencies to companies' air networks," said Guo Qing, executive director and vice president of Commercial Aviation at Embraer China in a statement.
Embraer recalled that the Chinese government recently announced a series of actions for the development of infrastructure that includes around 200 new airports to encourage and promote industrial relocation. "The importance of regional aircraft continues to increase after covid-19, playing a key role in launching new services to these airports and in growing demand," said the company's statement.
Embraer estimated that revenue measured in number of passengers per kilometer (RPK) in Chinese civil aviation should grow at an average rate of 4.7% over the next decade, signaling the country's leadership in the recovery of aviation.
"We believe that in the future the Chinese aviation market will be the largest in the world. Embraer has built a strong and positive presence in the region, providing a solid foundation for our most advanced jet, the E2," said Arjan Meijer, President and CEO of Embraer Commercial Aviation.
Other articles
Brazil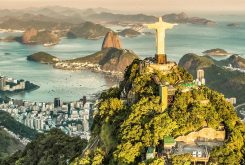 22 October 2021
China Sees Brazil as "an Important Player" in Belt and Road Initiative
Brazil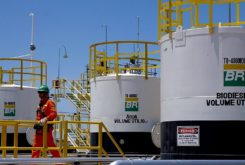 19 October 2021
Brazil's Petrobras Aims Buzios Oil at Chinese Market