Brazilian aerospace company Embraer has delivered 110 airplanes to Chinese airlines over the last years, and has an order for 10 more from ICBC (China), according to its most recent data.
Embraer data as of December 31, shows model E-190 had 50 deliveries to Hainan,  20 to China Southern, 9 to Guizhou/ Colorful, 6 to Hebei and 5 to KunPeng.
Hainan also ordered 20 airplanes model E-195 and Embraer´s current firm order backlog includes 10 195-E2 to ICBC (China).
Last year, the company delivered a total of 130 jets, comprised of 44 commercial aircraft and 86 executive jets, which represents a decrease of almost 35% compared to 2019, when 198 jets were delivered.
"Although deliveries accelerated during the fourth quarter of 2020 relative to the three previous quarters, they were heavily impacted, mostly in commercial aviation, due to COVID-19 pandemic", Embraer said.
As of December 31, the firm order backlog totaled USD 14.4 billion.
Embraer is the leading manufacturer of commercial jets up to 150 seats and the main exporter of high value-added goods in Brazil.
Embraer has businesses in Commercial and Executive aviation, Defense & Security and Agricultural Aviation.
Since it was founded in 1969, Embraer has delivered more than 8,000 aircraft.
The company maintains industrial units, offices, service and parts distribution centers, among other activities, across the Americas, Africa, Asia and Europe.
Other articles
Brazil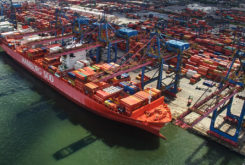 23 November 2021
China's Customs Accept Import of Brazilian Beef With Sanitary Certificate Prior to September
Brazil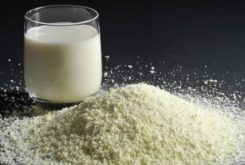 22 November 2021
After Two Decades Trying, Brazil Looks to Export Milk to China