Brazil, the world's third-largest fruit producer, is striving to improve access to the Chinese fruit market in the next few years.
The two countries are currently discussing a phytosanitary agreement for grapes, avocados, and lemons and Guilherme Coelho, chairman of Abrafrutas, the Brazilian fruit exporters association, said the certification process for grapes should be the quickest.
It is estimated that access to the Chinese market for grapes can be gained in one year and a half, and the sales potential is USD 9 million. Brazil is currently the third-largest fruit producer in the world, with a yearly production of 45 million tons. The industry employs 5 million people.
Greater Sustainability Concerns for China in Agro Buys from Brazil
Brazil's Minister of Agriculture Tereza Cristina recently stated that the country hopes to export some of its key fruits, such as grapes and mangoes, to China. She emphasized that Brazil is currently the world's third-largest fruit producer, but it is not a major fruit exporter. If new products are able to enter the Chinese market, this may change. At present, the only fruit Brazil exports to China is melons.
"We are working hard because Brazil has huge potential, but its export industry is still in its infancy. We want to see if we can open the Chinese market for Brazilian grapes this year. This high-quality fruit is grown on the banks of the Petrolina and San Francisco rivers. We are also looking at exporting other fruits to China, such as mangoes. We have already been exporting them to other countries", Cristina said.
According to Abrafrutas, thanks to the favorable exchange rate and the pursuit of healthy foods, Brazilian exporters plan to increase overseas sales by 15% this year to USD 1 billion. In the first half of this year, they have reached the export target of USD 440 million.
Other articles
Brazil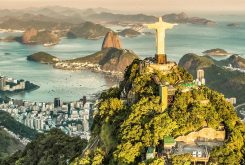 22 October 2021
China Sees Brazil as "an Important Player" in Belt and Road Initiative
Brazil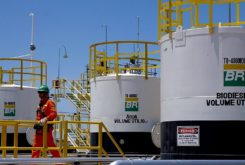 19 October 2021
Brazil's Petrobras Aims Buzios Oil at Chinese Market