The Brazilian Association of Cotton Producers (Abrapa) signed an agreement with China Cotton Association (CCA), a step to strengthen relations with the Asian markets.
According to Abrapa's president, Júlio Cézar Busato, under the new memorandum of understanding, CCA will inform the Brazilian side of restrictions in the Chinese market, including "any problems that Brazilian cotton may have, so that they can be corrected".
"It is a way to better understand the demand", Busato told Reuters, adding that Abrapa intends to close deals with other Chinese entities and other cotton-buying countries in Asia.
Currently, Brazil is the second largest supplier of cotton to China, behind only the United States, and has managed to maintain its market share.
Busato said that the US already has agreements along the same lines as the one signed between Abrapa and CCA, which has members ranging from cotton producers to companies in the textile sector and research institutes.
"Expanding commercial relations is what will bring profitability to the Brazilian farmer. This is what we need to guarantee so that we can increase the cotton area more and more", the Abrapa leader said
Brazil's Association of Cotton Exporters (Anea) estimates that the country will close the 2020/21 harvest with sales between 700 thousand and 750 thousand tons to China.
Up to March, 651 thousand tons were shipped, a number that has already surpassed the total sent to the country in the 2019/20 season, of 570 thousand.
Brazil and China to Collaborate on 5G, Digital Economy and Vaccines
Brazil has increased sales of cotton not only to China, but also to several Asian countries, said the director of Anea, Miguel Faus.
"We have increased our presence and this relationship effort is made in all these countries, not only in China", said Faus.
The president of Abrapa pointed out that the association signed a memorandum of understanding with India in January, through the Indian Confederation of the Textile Industry (Citi), and is negotiating in other buyer countries, such as Vietnam, Indonesia, South Korea, Pakistan and Bangladesh, as well as another entity in China.
Other articles
Brazil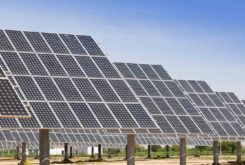 04 May 2021
EDP ​​Switching from Hydro to Solar Power Capacity in Brazil
Brazil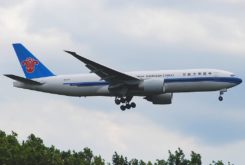 04 May 2021
After Air China, China Southern Airlines Suspends Brazil Flights