Brazilian crude flows to China's independent refineries until May fell sharply, along with those from Angola, S&P Global Commodity Insights' data shows.
As buyers turned to attractively-priced barrels from Russia and Iran, a move that would potentially help the refiners to boost their refining margins, Brazilian crude flows to Chinese refineries fell almost to zero for the first time since January 2016.
Once a strong favorite of the Shandong-based independent refiners, shipments from the South American exporter have been on a downward trend since July 2020, when volumes hit a historic high of 3.8 million mt, or 899,000 b/d, S&P Global data showed. In comparison, independent refineries imported 499,000 mt of Brazilian crude in April 2022 and 1.5 million mt in May 2021.
China´s CNOOC puts 1st phase of Mero oilfield into production in Brazil
As discounted Russian crudes are available in plenty — a market situation which is likely to continue in the foreseeable future — trade sources said independent refiners will find it too hard to resist and make them relatively more affordable compared with shipping in crudes all the way from Brazil.
In addition, traders said even some Iranian crude volumes had displaced Brazilian supplies, since crudes from both Russia and Iran were offered at discounts against ICE Brent futures for delivery into Qingdao.
"We see Europe taking more cargoes than before. And almost all Brazilian cargoes that come to China are taken by state-owned companies. Independent refineries may have just one or two cargoes in coming months," said a China-based crude oil trader.
Brazil Set to Become Top-5 Global Oil Producer, With China as Main Client
Brazil's Petrobras, which holds a 67.216% operating stake in the Tupi oil fields, continues to prioritize supplies for the domestic market over exports for its Tupi crude sales, trade sources told S&P Global.
As a result, independent refineries' crude imports from Brazil slumped 61.2% year on year to 2.95 million mt in January-May, dropping to the position of seventh-largest supplier from fourth-largest in the same period last year.
Data shows Angolan supplies falling 55.5% until May, to 2.76 million mt.
Other articles
Brazil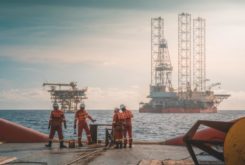 05 June 2023
Singapore Investigating local JV on Pre-2015 Brazilian Corruption Case
Brazil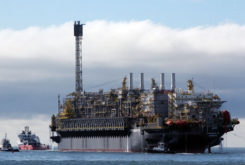 05 June 2023
China's CNOOC begins production at Buzios5 well in Brazil