The Brazilian Tourism Board, Embratur, is set to open an office in China, one of several measures aiming to boost Chinese tourism in South America´s largest nation.
Partnership actions to strengthen tourism in both countries were discussed friday between the Brazilian minister of Tourism, Gilson Machado Neto, and the Chinese Ambassador to Brazil, Yang Wanming.
According to a statement from Brazil´s Tourism Ministry, Machado Neto highlighted his country´s "potential" for Chinese tourism.
"We have a large and important partner in China in all sectors and I am sure that, in the post-pandemic moment, we will be fully able to receive an increasing number of Chinese travelers", the minister said.
At the meeting, the two representatives discussed measures such as the exemption of visas for Chinese tourists and, also, the opening of an Embratur office in the Asian country and a Chinese promotion office in Brazil, in the city of São Paulo.
With Embratur's president, Carlos Brito, participating in the virtual meeting, the minister announced that China was the country chosen to host Embratur's representation on the Asian continent, thus helping to promote Brazil throughout the region.
The minister reinforced the need for increased air connectivity between Brazil and China right after the covid-19 pandemic, in addition to the exemption of entry visas in Brazil for Chinese tourists.
Machado Neto also proposed the creation of a working group to optimize the flow of tourists.
According to the Chinese ambassador, despite the fact that his country sends out 150 million tourists worldwide, only 60 thousand choose Brazil, still the main destination in Latin America. Around 90 thousand Brazilians visit China per year.
"Brazil is a strategic partner for China not only in Latin America but also in the world (…). The geographical distance does not prevent the exchange between our peoples who have contributed to the growth of the two countries", Yang said.
Focusing on training for Brazilian tourism agencies interested in working with Chinese tourists, a "1st Webinar – International Tourism of China: Market Potential" is scheduled for April 15th.
Also this year 2021, booklets focusing on the Chinese tourism market will be produced, guiding Brazilian agencies in relation to the features of Chinese travelers.
Photo: Amazon forest, Brazil (Source: janinebelas.wordpress.com)
Other articles
Brazil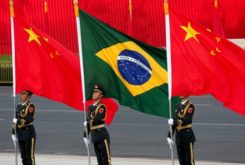 23 March 2023
Beijing expects Lula visit to "push China-Brazil economic relations to a new height"
Brazil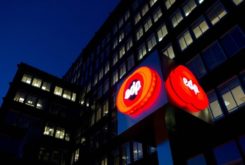 21 March 2023
EDP Brasil to invest USD 5.7 billion in next five years