Brazil tobacco exports to China grew almost 7-fold since the late 1990s, driven by China Brasil Tabacos Exportadora SA (CBT), according to a new research.
Officially launched in 2014, the CBT is a joint venture between local subsidiaries of the state-owned China National Tobacco Corporation (CNTC) and US-based Pyxus International Inc., a global leaf-trading giant that changed its name in 2018 from Alliance One International, according to the research by OCCRP and The Intercept.
As the world's second-biggest tobacco producer, Brazil is an important country for CNTC's global expansion. In a 2015 statement, CNTC's general manager at the time, Ling Chengxing, pointed to the success of its "Brazil company." He cited it as a strategy to emulate in other countries as part of CNTC's push to "go global," which he linked to the Belt and Road initiative, China's ambitious plan to develop its trade and infrastructure overseas.
Financial information published by CBT this April showed major growth. The company declared a profit of 97,560,000 Brazilian reais (USD 18.8 million) –– up from just around 55 million reais the year before. "Today it is one of the largest companies in the sector in Brazil," said Roque Danieli, a fiscal agricultural auditor at the Ministry of Agriculture.
According to OCCRP, the big increase began not long after CNTC entered Brazil in 2002, setting up China Tabaco Internacional do Brasil to buy the leaf. Starting in the early 2010s, through its joint venture with Alliance, China Tobacco was able to secure supplies more directly by signing contracts with Brazilian farmers.
Big Brazilian tobacco growers have a powerful economic incentive to tap into the Chinese marke, the world's largest. The rise in Brazilian tobacco exports to China during the 2000s has coincided with shrinking demand for cigarettes at home and in other countries, putting pressure on growers and brokers.
Other articles
Brazil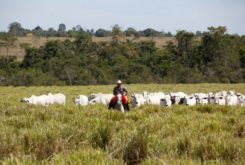 26 October 2021
Chinese Chancellor Says Brazilian Beef Import Ban To Be 'Resolved Quickly'
Brazil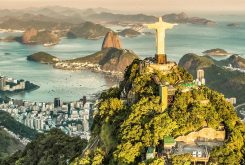 22 October 2021
China Sees Brazil as "an Important Player" in Belt and Road Initiative