Brazilian President Jair Bolsonaro said on Thursday his country would buy Coronavac, the Chinese vaccine against Covid-19, but only if it proves effective.
"If the (effectiveness of the) vaccine is proven, we will make a purchase. But (…) we will want a cost spreadsheet and I want to know if the country [China] used the vaccine itself", said Bolsonaro, in his weekly transmission on Facebook.
The President added that the decision on the vaccine will be taken by the Ministry of Health and Anvisa, the National Health Surveillance Agency, and that he will oppose mandatory vaccination.
Bolsonaro had previously said that he would not buy the "Chinese vaccine", forcing the Ministry of Health to back down in its intention to purchase 46 million doses of the immunizer.
Coronavac is being tested in the South American country through a partnership between Chinese pharmaceutical Sinovac and the authorities of the state of São Paulo, whose governor, João Doria, has become one of Bolsonaro's most staunch opponents in the conservative field.
Brazil's National Health Surveillance Agency (Anvisa) suspended the trial on Monday after the death on October 29 of a volunteer, reported as having been caused by intoxication with alcohol and painkillers.
On Thursday, Bolsonaro again expressed mistrust in Coronavac, saying it "seems to have something weird".
"When the person commits suicide, they have a history of depression. They will investigate the cause of the suicide, which, if proven , it has nothing to do with the vaccine. It could be the side effect of the vaccine too (…) I don't know if they have reached the conclusion yet, but clarify and go back to researching the vaccine, Coronavac, from China ", Bolsonaro said on Facebook.
Writing on Facebook afterthe suspension of a Brazilian trial, the president said the halt of the CoronaVac trial was "another victory for Jair Bolsonaro".
Other articles
Brazil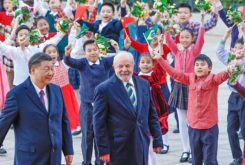 26 September 2023
China To Deepen Practical Cooperation With Brazil in All Areas
Brazil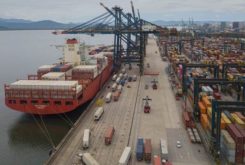 19 September 2023
China Fuels Record Brazilian Agricultural Exports