Brazil has suspended beef exports to China following the discovery of two separate cases of 'mad cow disease' in the country.
Brazil's Ministry of Agriculture, Livestock, confirmed the two cases of the disease – 'atypical' Bovine Spongy Encephalopathy (BSE) – in abattoirs in Brazil in two separate states of the country,  Minas Gerais and Mato Grosso.
These incidents are considered "atypical" because they "occur spontaneously and sporadically and are not related to the ingestion of contaminated food", the ministry said, adding that there was "no risk to human and animal health" and the two cases had been detected during inspection before the animals were slaughtered.
The suspension of exports will remain in effect until authorities in China assess the cases and make a decision on whether to resume the trade.
World animal health authorities exclude the occurrence of atypical cases of mad cow in assessing a country's official risk status, Brazil's agriculture ministry said.
"In this way, Brazil maintains its classification as a country with an insignificant risk for the disease, not justifying any impact on the trade of animals and their products and by-products", it added.
BSE has been discovered in Brazil before, and the last case in 2019 resulted in the ban on exports to China lasting for around 10 days.  The detection of BSE temporarily leaves a major hole in China's meat supply, according to experts.
Last year, China suspended imports from a number of Brazilian meat processing plants over concerns that Covid-19 outbreaks in the facilities risked importing the virus back into the country.
Executives from Brazilian meat companies at the time called the decision an "overreaction". The move prompted an increase in meat prices in China and an uptick in food price inflation.
Other articles
Brazil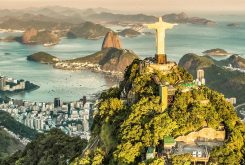 27 September 2021
Brazil's 5G Bid to Raise USD 1.87 billion
Brazil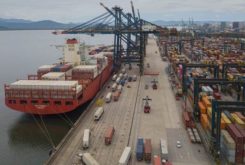 20 September 2021
Brazil-China Trade Flow On Its Way to USD 120 billion