Brazil continued to ship beef to China after an export ban took effect earlier this month, with the two sides in talks on what to do with possibly thousands of tonnes of meat.
The suspension is a major trade issue as China is Brazil's top trade partner, with Brazil providing a dominant 40% share of Chinese beef imports. Export prices for Brazilian beef are currently up about 40% from September last year.
Brazil's Agriculture Ministry is asking that shipments be accepted if they passed sanitary inspection before the export ban, while Chinese customs authorities argue that the export suspension should have halted shipments entirely, said one of the sources, who asked for anonymity to discuss delicate talks. Despite the suspension, meat that was already at Brazilian ports continued to be exported, two industry consultants told Reuters.
Brazil Suspends Beef Exports to China After 'Mad Cow Disease' Cases
Lygia Pimentel, director of the consultancy Agrifatto, said she knew of shipments being sent to China as late as Sept. 9. "I don't think there's a simple fix in this case. If it can't clear customs, I think most of that cargo is likely to come back," she said. "All of this puts pressure on the over-the-counter market."
Two Brazilian sources familiar with the matter, speaking on condition of anonymity, told Reuters that China and Brazil are in talks to try to resolve the matter. Even if the two sides reach an agreement to lift the suspension, China and Brazil would need to reach a separate agreement for anything shipped while the ban was in effect.
Pimentel said one exporter sent shipments despite knowing about the legal uncertainties and that the continuing shipments to China account for a surge in beef exports this month. Brazilian government data shows an 83% rise in beef exports for the first two weeks of September, from the same period a year ago. Brazil shipped an average of 10,500 tonnes per day in the first week of the month and 12,400 tonnes per day in the second week.
Brazil´s Food Exports Too Concentrated on China, Agriculture Minister Says
Alcides Torres, a director of consultancy Scot Consultaria, said that exporters and importers are negotiating on prices and possibly redirecting the cargoes in question.
"Sellers and buyers are in an arm wrestling match," he said.
Other articles
Brazil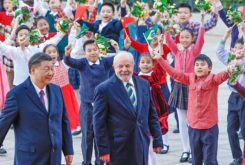 26 September 2023
China To Deepen Practical Cooperation With Brazil in All Areas
Brazil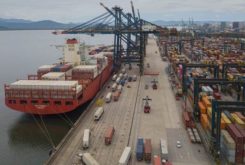 19 September 2023
China Fuels Record Brazilian Agricultural Exports