Brazil soybean exports jumped to a record high in April, owing to growing demand from the Chinese market.
Brazil shipped 12.6 million metric tons to China in April, a 19% jump from a year earlier and the most in a single month in data going back to 1997, according to Brazilian Trade Ministry data.
The volume shipped to all destinations also hit a record in April, surpassing the previous high by 2.5 million metric tons. Some 73% of the all-time record were bound for China.
Brazil's April exports were bolstered by delayed harvested beans arriving at ports later than previously anticipated and the pushing of volumes that were expected to have reached the seaborne market earlier in April.
China National Grain and Oils Information Center predicts soybean imports will rise to 102 million tons in the year starting October, from 98 million tons this year.
Brazil´s soybean April exports were mainly originated in the states of Mato Grosso and São Paulo, which accounted for 22% and 21% of total exports, respectively.
Exports from Rio Grande do Sul also picked up, reaching 1.7 million mt in April, 10% of the total, a fivefold increase on the month and 18% higher on the year as the much-delayed harvest in the state finally started to arrive at ports.
With record shipments registered in April, Brazilian bean exports reached 33 million mt year-to-date, 1.1 million mt higher on the year and also a historical record for the first four months of the year.
Year-to-date volumes bound for China also reached an all-time high at 23.9 million mt, 2.9% higher on the year.
Meanwhile, Brazil exported 130,000 mt of corn in April, bringing total 2021 exports up to 3.6 million mt, 23% higher on the year.
Other articles
Brazil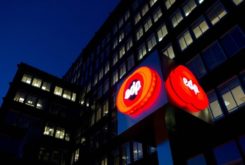 21 March 2023
EDP Brasil to invest USD 5.7 billion in next five years
Brazil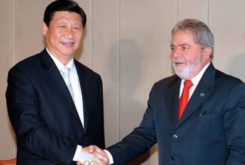 20 March 2023
Brazilian President travelling to China with record delegation of 240 businessmen