Ninety Brazilian firms have been cleared to export corn to China in the first two months of the year, taking the total to 446, Brazil's agriculture ministry said.
The information comes as Brazil forecasts its corn exports to reach a fresh record this year, potentially beating the volume shipped by the United States, according to a statement.
According to Bloomberg, authorities in Beijing have refocused on food security since the Covid-19 pandemic disrupted global agricultural supplies and as Russia's war in Ukraine severely restricts trade in essential fertilizers.
"While China is the world's biggest grain producer, the country has grown more dependent in recent decades on imports from suppliers like the US and Brazil", the same source added.
China´s National Development and Reform Commission — the top economic planner — said in a report to the annual parliamentary gathering in Beijing on Sunday that "keeping grain output above 650 million tons is crucial to ensure adequate supply and maintain stable prices".
"'We should keep total grain acreage at a stable level, promote the production of oilseed crops, and launch a new drive to increase grain production capacity", Premier Li Keqiang said in his final government work report to the National People's Congress.
Bloomberg also reported that China's anxieties over its reliance on overseas suppliers to feed its vast population and supply the raw materials it needs are never far from the forefront of government policy, but the combination of Covid disruptions and Russia's invasion of Ukraine placed both toward the top of the list of this year's concerns.
"Some of extra spending will be deployed on projects to enhance energy and food security, including an increase in the country's capacity to produce grain."
Other articles
Brazil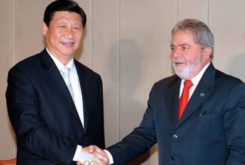 20 March 2023
Brazilian President travelling to China with record delegation of 240 businessmen
Brazil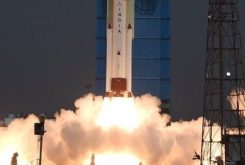 20 March 2023
New Brazil-China satellite will monitor deforestation in the Amazon