China became the main destination of Brazilian corn exports in January by volume, surpassing traditional importers like Japan, Iran and Spain.
According to revised trade data released by the government, Brazil sold 983,684 tonnes to China in the period, the second full month of corn trading following Beijing's authorizations for Brazilian sales of the cereal in late November.
By value, Brazilian corn exports to China totaled $271.4 million in January, representing about 15% of the $1.773 billion total exported for the month, according to revised trade data.
The South American country already ships most of its soybeans to China, a massive importer which also buys meat and other food staples from Brazil.
Until recently, China used to import approximately 70% of U.S. corn and 29% of Ukrainian corn, Brazilian grain exporters group Anec said last week. But after Russia's invasion of Ukraine, China sought new suppliers.
Last year, China was already the destination of 1.16 million tonnes of corn from Brazil, with almost the totality shipped in December.
In 2023, despite the increase in domestic corn production, China will import a estimated 20 million tonnes, Anec said.
Government agency Conab rose Brazil's export forecast to 47 million tonnes in the 2022/2023 season, up from 45 million tonnes.
The government also revised overall Brazilian corn exports for January, lowering the estimate to 6.16 million tonnes from a preliminary 6.34 million tonnes.
Other articles
Brazil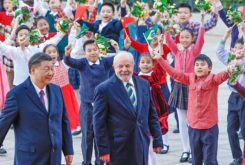 26 September 2023
China To Deepen Practical Cooperation With Brazil in All Areas
Brazil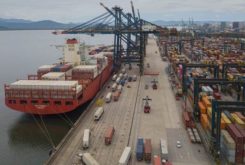 19 September 2023
China Fuels Record Brazilian Agricultural Exports