Emerging countries like Brazil and Mozambique could benefit in the new carbon-neutral energy industry, according to Francisco Leandro, Professor  of the Institute for Research on Portuguese-speaking Countries at City University Macau.
Leandro presented on saturday a new paper about the "The transformative potential of the industrial revolution 5.0 and the carbon neutrality", prepared in co-authorship with João Simões, in his third consecutive keynote speech to the 6th East Lake Forum on Global Governance, Wuhan, China, which this year took place online.
In the paper, the authors stress the role of the leading actors (China, European Union, India, and Japan) in promoting carbon neutrality and its impact on the global market economy, anticipating a sort of snow-ball effect.
Energy demand is expected to rise 12% between 2019 and 2030, the International Energy Agency estimated, and photovoltaic energy is now the cheapest form of energy, acccording to the World Economic Forum, the study highlights.
The technology of the Industrial Revolution 5.0, Leandro said, "will facilitate the systematic decrease of costs associated to all the systems of energy production and management", and "an effective collaborative global effort can bring the cost of sustainable energy to a price cheaper than fossil sources."
This new pattern, he added, is leading to the emergence of "new geopolitical landscapes, as we all move from politics of access to resources to politics of access to technology" and "flows".
"Within this energy rationale, there are new opportunities for trans-border cooperation, regional energy markets integration and there will be an expected increase on the demand for minerals required for green energy technologies such as rare earths, nickel, lithium, copper, and cobalt", the City University professor added.
In the new geopolitical landscapes, the strategic value of some traditional maritime chock points will be lower and new opportunities will emerge for Sub-Saharan Africa, Small Islands Developing States, Indic Ocean Coastal Areas, Gulf of Guinea, Brazil, and Mozambique-African Great Lakes Region.
Other articles
Angola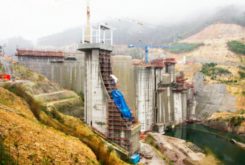 16 August 2022
China-financed Luachimo Hydroelectric Dam in Angola readies for start-up
Angola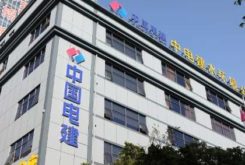 11 August 2022
Power China International eyes hydro projects in Angola