Brazil is joining the United States and Japan in a call on the other 161 members of the World Trade Organization to ensure the principle of market economy in the multilateral organization, in what is seen as a swipe at China.
In a joint statement about the reform of the WTO, quoted by Brazilian newspaper Valor Econômico, the three countries argue that the fact that companies in member countries operate under market-oriented conditions must be looked at in detail as discussions move forward at the WTO.
"We see this discussion as necessary in the context of achieving significant reform at the WTO", the statement says, without explicitly mentioning China.
"This is not a matter of debating different economic models, but it reflects a shared understanding of fair play", it adds, quoted by Valor Econômico.
The statement is seen as a sign of future confrontation about the reform at the WTO.
China has  reacted in both the WTO and the G20 by rejecting the debate and insisting that the principle of a market economy is not to be discussed in the global trade entity.
On 15 June, the Chinese government allowed a landmark WTO dispute — aimed at forcing the European Union to recognize it as a market economy in trade investigations — to lapse. The case was initially brought in 2016 and China lost an interim ruling on the matter last year.
China decided to drop the matter after the WTO, in an interim ruling, rejected the argument that Beijing's 2001 agreement to join the WTO automatically granted it the right to be treated as market economy in anti-dumping investigations after 15 years.
By ending the dispute China now provides the EU with greater legal certainty to combat low-price Chinese exports with artificially high tariffs.
On the same day that China allowed the dispute to lapse, the EU announced an unprecedented attempt to block Beijing's subsidies to exporters. The 27-nation bloc also unveiled a proposal to protect European companies from Chinese takeovers.
The move also bodes well for the U.S., which is engaged in a nearly identical Chinese dispute that U.S. Trade Representative Robert Lighthizer previously called the WTO's "most serious litigation."
The Chinese Embassy in Brazil has accused the United States of "grossly interfering" in its relations with Brazil by appealing for the South American country to ban Huawei from the development of its 5G networks.
Other articles
Brazil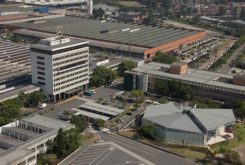 21 June 2021
Great Wall Motor Closing in on Brazilian Factory Acquisition
Brazil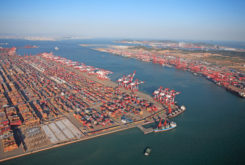 18 June 2021
China Adding to Brazil's Record Trade Surplus