China has been Brazil's biggest global trade partner since 2009, ousting the United States from the top position it had held in the eight decades since overtaking the United Kingdom in the 1930s.
Trade between the US and Brazil fell sharply to US$35.627 billion in 2009, down US$17.403 billion in just 12 months, while China and its two administrative regions totalled US$39.298 billion. While only a slight increase over 2008 (US$39.161 billion), it marked the beginning of a significant shift in trade relations.
Since then, the US has been relegated to an increasingly distant second place as trade between China and Brazil has jumped forward several billion dollars each year. When 2018 arrived, it amounted to US$102.416 billion, nearly double the US total of US$57.741 billion.
In 2017, China accounted for 22 per cent and 18 per cent of Brazil's exports and imports respectively. The following year, it was the top importer of five of the ten main products exported by Brazil: soybeans, crude petroleum oils, iron ore and concentrates, cellulose, and beef.
China purchased more than half of Brazil's crude oil and iron ore and concentrates (57 and 54 per cent respectively) in 2018, and a whopping 82 per cent of its soy products, a commodity sacrificed in the US-China trade war.
Chinese demand reshapes Brazilian economy
The excessive concentration on raw materials of China's bilateral trade with Brazil has led economists like Paulo Gala to assert that the country struck two major blows to Brazil's economy over the last two decades.
First, China displaced Brazilian industry in the domestic and global markets with low costs, under-priced sales, ultra-competitive exchange rates and unprecedented production scales, explained Gala, the general director of FAR (Fator Corretora, Research Division). He holds a degree in economics from the University of São Paulo, as well as a Masters and PhD in the same field from the Getúlio Vargas Foundation (FGV/EESP) in São Paulo, where he has taught since 2002.
Second, by consuming almost solely raw materials, China forced Brazil to accordingly specialise its production.
"We dismantled our industries and became mere suppliers of raw materials and importers of industrial goods from China," he stated, recalling that in 1980, Brazilian industrial production was higher than that of China and South Korea put together despite the fact that overall exports for the three countries were roughly equal, around US$20 billion. Emphasis on commodities in the decades since has left Brazil far behind both China and South Korea in generating wealth.
Brazil's various political and business players, however, see value in boosting trade ties with China. Among them is the Brazilian Trade and Investment Promotion Agency (Apex-Brasil), which is now planning Brazil's participation in the second China International Import Expo (CIIE)
Preparations for CIIE began with the holding of a business forum organised jointly by the Federation of Industries of the State of São Paulo (FIESP), Apex-Brasil and the National Confederation of Industry (CNI), along with the Chinese Consulate-General in São Paulo and the Shanghai municipal government.
While Brazilian companies are now poised to break into the Chinese market with the aid of organisations like Apex-Brasil, Chinese companies began taking a serious look at the Brazilian market back in 2009. That year saw Chinese companies take on three brownfield and three greenfield projects with planned investments of US$29 million and US$132 million respectively.
The latest issue of the Bimonthly Newsletter of Chinese Investment in Brazil, published by the Secretariat for International Affairs (SEAIN) of the Brazilian Ministry of Planning, states that between 2003 (first year of the series) and 2007 there were no more than one to two Chinese brownfield projects – investments in existing structures, often in the form of mergers or acquisitions – in Brazil per year, involving relatively small amounts of money; in 2008, there were none.
That situation began to change in 2009 but quickly shot up in the following years, starting in 2010 with 12 projects, nine of them brownfield with an applied amount of US$15.398 billion and three for greenfield projects – investments in new structures necessary for operation – with US$760 million.
Overall, between 2003 and 2018, Chinese public and private companies announced intentions to invest US$133.9 billion in 317 projects in Brazil, of which 155 were eventually confirmed, involving investment of US$69.2 billion.
The confirmed projects include 29 for greenfield investments worth US$3.611 billion, and 126 brownfield investments in which the Chinese companies applied US$65.6 billion.
Figures released by SEAIN indicate that the number of confirmed projects has generally wavered between 12 and 18 each year, reaching a high of 20 in 2017 before falling to 15 in 2018.
The peak in terms of value of Chinese investment in Brazil occurred in 2010, with US$15.398 billion. It again rose sharply in 2017 to US$11.289 billion, when China State Grid group alone applied US$1.060 billion to buy the remaining shares of CPFL Energias Renováveis.
According to the Foreign Direct Investment in Latin America and the Caribbean in 2018 report, released by the UN Economic Commission for Latin America and the Caribbean (ECLAC), this investment in Brazil helped China become the region's top investor in merger and acquisition projects in 2017.
Some 68 per cent of Chinese companies in Brazil was concentrated in four sectors: petroleum and natural gas extraction, electric power, metallic mineral extraction, and metallurgy. The majority of investments (72 per cent) were led by public enterprises.
It is noteworthy, for example, that in six operations (one in 2009, two in 2015 and in 2016, and one in 2017) Chinese companies applied US$36.7 billion in the energy sector alone, according to figures from the Inter-American Dialogue.
Besides the four major sectors already mentioned, as well as agribusiness, China is now present in Brazil in the service sector, where AliExpress and 99Taxis stand out, and in education and the provision of health services, retailing and information technologies, among others.
But relations between the two countries extend well beyond trade and investment. A highlight is the Brazil-China Cooperation Fund for Expansion of Production Capacity (FUND), with envisaged funding of US$20 billion. The China-Latin America Investment Cooperation Fund (CLAI Fund) will provide US$15 billion while the remaining US$5 billion is contributed by Brazil, preferably originating from Banco Nacional de Desenvolvimento Económico e Social and Caixa Económica Federal.
This jointly managed fund is intended to support projects in infrastructure, industry, technology, and agribusiness. Thus far, five projects have been selected for analysis – four involving infrastructure construction and one the industrial sector – to potentially receive joint financing of US$2.4 billion.
To further deepen trade and economic ties with China, the Brazilian authorities aim to increase investment in greenfield projects by Chinese companies and diversify Brazilian exports to China beyond the current concentration on just a few product types. They want to see Chinese companies using the country as a springboard for exports and business in Latin America, besides building stronger partnerships in science, technology, innovation and education.
Chinese companies investments in Brazil since 2011
AUTOMOBILE:
Shacman
Sinotruck
Futon Aumark
Foton Motors
Shineray
Jack
Jianhuai
Sany Heavy Industry
Chery
Zotye
Shaanxi Automobile Group
BYD
Shiyan Yunlihong Industrial and Trade
AGRICULTURE-AGROBUSINESS-FARMING:
CITIC Hunan Dakang International
HNA Modern Logistic/Yangtze River Development
BBCA
Hunan Dakang Pasture
AVIATION:
HNA
BANKING:
China Construction Bank
ICBC
ENERGY:
China Three Gorges
State Grid
Astrometry
Shandong Electric Power Construction Co
CNPC/CNOOC
BYD
Sinopec
EDUCATION:
Glory To
ELECTRONICS
Foxconn
Lenovo
CiaoHub
FINANCE:
Tencent Holdings
Fosun International Ltd
Bank of Communications
Bank of Communications
HOUSE APPLIANCES:
TCL Multimedia/SEMP
IT:
DiDi Chuxing
MINING:
Cmoc/China Molybdenum
MACHINERY
Zoomlion
Foton Lovoi Bramax
Shandong Lingong Construction Machinery
CR Zongshen
Xuzhou Construction Machinery Group
Zoomlion
REAL STATE:
Fosun International Ltd
STEEL:
CBSteel
TRANSPORT AND INFRASTRUCTURES:
China Merchant Port Holdings
China Communications Construction Co
(CLBRIEF)
Other articles
Brazil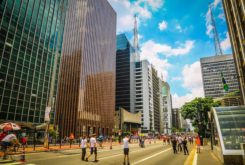 25 September 2020
Sinovac´s Covid-19 Vaccine to Reach Main States in Brazil
Brazil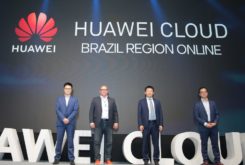 23 September 2020
Huawei´s Fortunes in Brazil 5G Auction Influenced by U.S. Election