Brazil-China bilateral trade is showing resilience this year and economic and trade cooperation remains robust, after Brazilian exports to the Chinese market reaching a record high in 2021, according to industry experts.
Brazil is China's largest trade partner in Latin America and bilateral trade exceeded 100 billion U.S. dollars for four consecutive years. China continued to be Brazil's largest trade partner for 13 straight years.
The trade volume between China and Brazil continues to break new records, Luiz Augusto de Castro Neves, president of the Brazil-China Business Council, told Xinhua.
Brazil's agricultural product exports to China also soared during the pandemic, which contributed to the hike in bilateral trade, said Milton Pomar, a Brazilian agricultural expert and consultant on China-Brazil institutional relations.
In the past decade, he added, the economic and trade cooperation between China and Latin American countries has also been enhanced.
Luiz Eduardo Osorio, a manager at Brazilian mining company Vale, expressed his belief that infrastructure and clean energy projects financed by China have improved the living standards of people across Latin America. S
Brazil closer to China corn exports as Beijing approves traders
There are broad prospects for cooperation between China and Latin American countries, including Brazil, particularly in the sectors of digital economy and new energy, said China-Brazil relations expert Pomar.
As technological cooperation deepens, Latin America is expected to gain more from China's cloud technology to cut expenses and store data with greater security.
Other articles
Brazil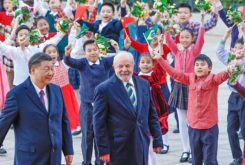 26 September 2023
China To Deepen Practical Cooperation With Brazil in All Areas
Brazil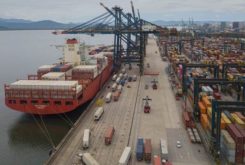 19 September 2023
China Fuels Record Brazilian Agricultural Exports