BP and China´s Sinopec are starting the second phase of development in the Greater Plutonio project in Angola, that has an estimated 44 million barrels of oil reserves and will add at peak 30 thousand barrels of oil per day to block 18´s production.
According to BP, that operates Block 18, drillship DS-12 arrived in Angola on 28 September to execute the drilling program for the development campaign of the Platina project, a subsea tie-back to Greater Plutonio FPSO.
''We are proud that thanks to amazing work from our teams and collaboration with our partner SINOPEC, we are delivering this project with 20% CAPEX reduction, 10% of increased reserves, and 12 months of schedule improvement", said BP Angola´s Senior Vice-President Adriano Bastos.
"The progress of Platina project underpins BP's commitment to Angola by delivering additional production in support of the company and the Government's long-term strategy for oil and gas production", he added in a statement.
The rig will drill and complete 4 wells (2 production and 2 injection) in Platina field Development.
Jim O'Leary, BP VP Wells for Africa, said the company is "delighted to have a rig back in Angola".
"Although it is a challenging time for operations due to the COVID-19 pandemic, we managed to keep the project on schedule and have been working closely with the National Concessionaire (ANPG), our partner SINOPEC and Angola health authorities to ensure all measures and mitigations are in place to protect our colleagues, especially those offshore", O'Leary added.
BP is the operator of blocks 18 and 31 in deep and ultra-deep waters of the Lower Congo Basin and also partners in blocks 15, 17, 20 as well as the Angola LNG (ALNG) Plant in Soyo and the New Gas Consortium.
According to BP, it has invested more than $30 billion in the past 30 years and through operated and partner-operated blocks delivered around 15% of Angola's oil production since 2003.
Other articles
Angola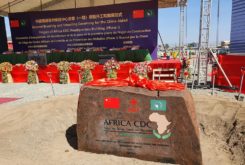 04 May 2021
Sino-African Relations to Recover and 'Remain Strong'
Angola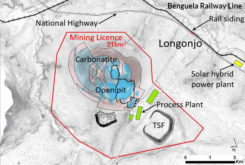 23 April 2021
Angolan Rare Earth Metals 'Critical' for China-Dependent Europe