China is "increasingly focusing on the Global South", in a period of "attrition" in its essential European Union relations, according to MERICS.
In a new analysis on China-EU relations developments, Francesca Ghiretti says that while the future direction of these links seems "at least in question, China is prioritizing other partners".
"The Regional Comprehensive Economic Partnership (RCEP) and the Comprehensive and Progressive Agreement for Trans-Pacific Partnership (CPTPP) are alternative markets evolving, which will compete with the EU's single market", Ghiretti says. China is a member of the former and has applied to the latter.
"Beijing is increasingly focusing on the Global South", the MERICS analyst says, pointing to the launch of the Global Security Initiative, "bringing forward a more military-focused foreign policy" and Foreign Minister Wang Yi's recent Pacific tour, "despite not going as well as Beijing would have intended".
"The change in gear in foreign policy is in line with China's long-standing conviction of the West's historical decline. And in the so-called West, the EU is viewed by China's leaders as an odd actor, one whose difficulty in balancing national and regional interests and varying competencies leave it unable to advance a credible and effective foreign policy", Ghiretti says.
"Yet, economically and consequently strategically, the EU remains important to China, and so far, that has granted the EU quite some space to maneuver even in confronting contentious issues. But for how long?", she adds.
Wu Hongbo, Beijing's special representative for Europe, has recently visited Brussels and five other European countries in what appears to be an attempt for China to rescue its relationship with Europe. The previous attempt came from Huo Yuzhen, China's special envoy to Eastern and Central Europe, in April who visited eight CEE countries to salvage the 16+1 format.
According to the MERICS analyst, several factors make the EU "too important to lose for China", especially the economic relationship. "The EU as an economic actor has long occupied a role of relevance for China both thanks to the advantages of the European single market and for the range and value of investments European enterprises make in China".
"The economic impact of the 'zero Covid' policy and more specifically of the lockdown in Shanghai may push China to boost engagement with the EU, with the soon to be held High Level Economic Dialogue acting as a fitting forum for that purpose. However, while symbolic gestures to avoid further deterioration of the relationship could proliferate, do not expect major real concessions", she adds.
Brussels and European capitals face 'reality of interacting with a more assertive China'
Even signals of good will such as the ratification of the International Labor Organization (ILO) conventions and the rounds of visits to European countries "only show that China is willing to push engagement with Europe when it suits her interest and as long as it does not require actual change in policies and approach".
According to MERICS, human rights and Taiwan have come to occupy an increasingly outspoken role in the EU's agenda, and the European Parliament is driving it. Also, during the annual EU-Taiwan trade and investment dialogue, the two have looked to upgrade their economic relationship. "The most important change is perhaps occurring in member states who no longer ignore or sideline difficult matters in their dealings with China. Even Germany seems to have taken tangible steps towards curbing its business links with the region".
"Beijing's response to the growing tensions with the EU will be telling of how far China is willing to go to rescue its relationship with Europe", Ghiretti adds.
Other articles
Angola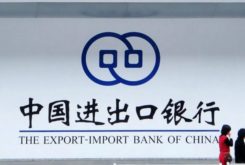 28 June 2022
Angola's debt to China drops to USD 21.4 billion
Brazil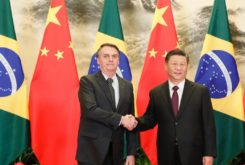 28 June 2022
Brazilian president praises China at BRICS summit