Banco Master is buying Portugal's BNI Europa to make it the "bank of Brazilians in Europe", according to its chairman, Daniel Vorcaro.
"Internationalisation has always been part of our business plan. With BNI Europa's acquisition, our aim is to make Master the bank of the Brazilians in Europe," Vorcaro (pictured above) said in a statement sent to ECO.
"The acquisition makes perfect sense for us to complement this operation and there was no better country for us to operate in than Portugal", added the head of the Brazilian bank that closed the first half of 2021 with a profit of 33.5 million reais (around EUR 5.3 million).
Chinese financial group KWG drops out of deal to buy Angola´s BNI european branch
If Banco Master completes the acquisition, BNI Europa will be called Banco Master Europa and "will be the only bank with Brazilian capital operating in Portugal," according to the Brazilian group. Maurício Quadrado, director of Master Banco de Investimentos, said that plans for the institution include "doubling the current staff of 50 people," and boosting the bank's capital.
Vorcaro explained that the presence in Portugal would make it easier to serve Brazilian customers in the country, both individuals and companies. The strong Brazilian community living in the country weighed in the decision to move towards BNI Europa. "In addition, we will act as a hub in Europe, not only for proprietary investments, but also for funding with lower costs for Master and for companies", he added.
The deal still awaits the approval from banking regulators in Europe and Brazil. Just days after it became known that it had agreed to sell the Portuguese institution to Brazilian bank Banco Master. BNI Europa received a capital injection of EUR 8.5 million from its Angolan shareholder, Angola's BNI, of which the main shareholder is the former deputy governor of the National Bank of Angola, Mário Palhares (over 35% of the capital).
Other articles
Brazil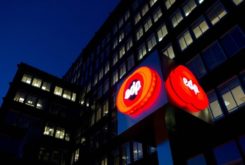 21 March 2023
EDP Brasil to invest USD 5.7 billion in next five years
Brazil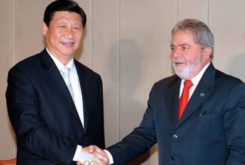 20 March 2023
Brazilian President travelling to China with record delegation of 240 businessmen