Chinese financial group KWG dropped out of a deal to buy the majority of the capital of Portugal-based BNI Europa, from Angolan bank BNI, led by banker Mário Palhares. According to BNI, KWG justified its decision with the context of uncertainty, caused by the covid-19 pandemic.
According to a statement by BNI, the postponement of the divestment in BNI Europa had a negative impact on the bank´s results last year, with profits falling to 2.5 billion kwanzas (EUR 4.1 million). BNI ended 2019 with net assets of 377.8 billion kwanzas (EUR 631.4 million), a 25% growth.
The decrease in net income compared to 6.8 billion kwanzas (EUR 11.4 million) in 2018 also reflects the incorporation of the adjustments recommended by the Asset Quality Assessment program, promoted by the National Bank of Angola, in 2018, according to BNI.
Hong Kong's King Wai (KWG) intended to buy over 80% of BNI Europa, and although conditions for the completion of the sale of the stake were fulfilled, withdrew from a prior agreement, from end-2017.
The deal had a dual purpose, which was to follow mainland China's interest in deepening the economic and trade relationship with Portuguese-speaking countries and to help Hong Kong residents wishing to move to Europe due to ongoing security concerns in the city.
The group, which did not disclose the cost of this purchase, last October received authorisation from the European Central Bank to acquire the stake
Portuguese weekly newspaper Expresso reported last year that BNI Europa had recorded "historical" losses, thus requiring more capital, which would be guaranteed by the Hong Kong group.
In January, BNI Europa confirmed that its headquarters in Lisbon were raided by Portugal´s Prosecutor-General and Judiciary Police, along with the Tax Administration and Bank of Portugal. It further denied being "targeted in the process in question" and offered to collaborate with the authorities.
Other articles
Angola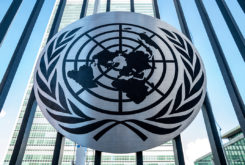 31 January 2023
Mozambique and Cabo Verde to lead Portuguese-speaking countries GDP growth in 2022
Angola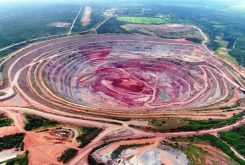 27 January 2023
Chinese-owned company to start mining Niobium in Angola