Angolan national oil company Sonangol has taken the helm of the Forum of the African National Oil Companies within the African Petroleum Producers' Organization (APPO) at a "critical" moment.
The appointment took place last week in Luanda during a meeting of the CEOs of the African NOCs, where industry leaders discussed the creation of a Pan-African bank to provide critical financing for oil and gas projects in Africa.
"This is a critical time for Africa's oil and gas industry and the stakes could not be higher for Sonangol's leadership of the NOC Forum", according to OneLegal.
According to OneLegal, a central topic of last week's meeting was "the urgency of Africa chartering its own course in terms of energy transition and developing independent sources of financing for oil and gas projects in the continent".
"Western nations and banks have been significantly scaling down funding for hydrocarbon exploration in Africa and across the world and this poses an existential challenge to the long term survival of Africa's oil industry", One Legal says.
Against this threat, the NOC CEOs reaffirmed their commitment to support the establishment of a Pan-African bank (designated as "Africa Energy Transition Bank") dedicated to provide critical financing for oil and gas projects in Africa.
Angola accelerates plan to repay USD18 billion debt to China
The new bank is to be set up as a joint effort of APPO and the African Export Bank (Afreximbank), and the African NOCs, including Sonangol, are expected to contribute financially to this initiative in terms to be decided.
Other articles
Angola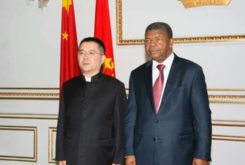 28 November 2022
China to strengthen "strategic alignment" with Angola in human resource training and youth employment
Angola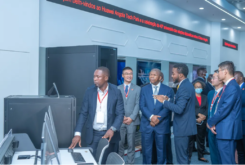 16 November 2022
Huawei "Tech Park" in Luanda to train 10,000 Angolans