All of the nine oil and gas onshore blocks in Angola´s Lower Congo and Kwanza basins received bids from a variety of oil and gas operators, according to the country´s National Oil, Gas and Biofuel's Agency (ANPG).
Forty-five proposals from fifteen different companies were submitted to the national petroleum agency, totaling a proposed investment sum of over USD 1 billion for Angola's oil and gas sector.
"The ANPG, backed by promising data about its onshore acreage, is seeking to replicate past success borne by Angola's prolific offshore fields. The onshore sedimentary basins on offer, – namely, the Lower Congo and Kwanza – have long been home to world-class hydrocarbon discoveries", the regulator adds.
China Buys Less Angolan and Brazilian Oil, as Iranian Imports Surge
Early onshore exploration activities in Angola have led to the discovery of approximately 13 commercial-sized oil fields and one natural gas field, with reserves ranging in size between 5 and 40 million barrels of oil.
"From the initial data at our disposal, we believe strongly in the potential of the 9 blocks on offer. We look forward to finding the right partners for exploring them at the end of this process. It is our fervent hope that these blocks will play an important role in increasing Angola's oil output in the future," said Ms. Natacha Massano, Executive Director and board member at the petroleum Agency in charge of negotiations.
This tender is only yet another licensing round in line with Presidential Decree 52/19, which foresees yearly bid rounds until 2025. Now, all proposals will be scrutinized by ANPG's technical teams. Final official results are expected to be announced on August 25th, 2021.
Other articles
Angola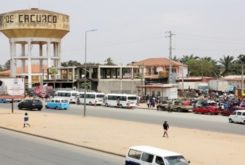 22 March 2023
Chinese entrepreneurs open new shopping center in Angola´s Luanda province
Angola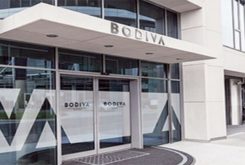 10 March 2023
Stock trading on Angolan stock exchange BODIVA "modest" after two bank IPOs