The Angolan Oil & Gas agency (ANPG) forecasts Angolan oil output in blocks currently under production will contract continuously in the next decade, and drop bellow 1 million barrels per day (b/d) in 4 to 5 years.
The recently published updated oil production forecast for the coming years assumes only the exploration of the existing blocks until maturity, underlining the need for the country to increase production through exploration of new blocks, so as to avoid a crash in revenue.
The ANPG´s forecast points to production of 1.28 million barrels per day (mbd) this year – 0.092 mbd below the average in 2019.
Oil production should decrease in the coming years, plunging bellow 1.00 mbd between 2024-2025.
In it´s most recent report on Angola, the Economist Intelligence Unit (EIU) predicts the country´s economy will face a fifth consecutive year of recession in 2020, with real GDP contracting by 3.2%, and by a further 0.1% in 2021 as oil output continues to decline.
"Oil output has declined in recent years owing to maturing fields and a lack of investment", the EIU says.
Angola's OPEC-mandated production quota has been lowered to 1.18m b/d for May-July 2020, rising to 1.25m b/d in the latter part of the year as global oil demand increases.
"Non-oil economic activity will also be hit in 2020; diamond production will contract sharply as global demand plummets. Low revenue will limit the government's ability to ramp up spending and provide social safety nets to protect incomes during the lockdown, and tight credit conditions willconstrain investment", the EIU says.
In 2022-24, the EIU forecasts that real GDP growth will average 4.6% a year, driven by resurgent activity in agriculture, mining, construction, manufacturing and services as monetary policy is loosened and as higher global oil prices support broader economic activity and investment inflows.
"The oil industry will attract some fixed investment amid government reform efforts during this period, with output increasing from 2024", the EIU adds.
With a substantial part of Angola´s oil production going to the repayment of debts to China, a possible solution for debt relief negotiations underway between the two countries could lead to an increase of Chinese state oil company´s stakes in Angolan oil fields, according to Verisk Maplecroft.
Other articles
Angola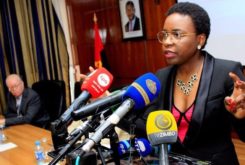 21 September 2020
Angola's Debt to China Estimated at USD 20.1 billion
Angola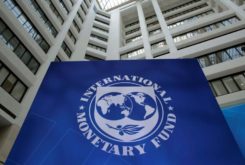 17 September 2020
Angola Gets Additional USD 765 million from IMF