A new deal between the Angolan and Singapore trade agencies is expected to attract new investments and lead to the launch of common bilateral events.
Angola´s Agency for Promotion of Private Investment and Exports (AIPEX, Luanda headquarters pictured above) will strengthen cooperation with the Singapore Cooperation Enterprise (SCE), under a recently signed memorandum of understanding.
According to the AIPEX CEO, António Henriques da Silva, the prioritary sectors under the deal will be agriculture, industry, infrastructure, transport and tourism. AIPEX, he added, expects that  Singaporean investment, know-how and experience will significantly contribute to the diversification of the Angolan economy.
According to António Henriques da Silva, a Angola/Singapore business forum is expected to be held in the short term. "The partnership with SCE will allow AIPEX to find faster ways to adopt mechanisms to create a better business environment", he said, according to a statement.
The MoU was signed by Henriques da Silva and the Executive Director of SCE, Kong Wy Mun. During the ceremony, the AIPEX CEO announced the ongoing privatization program in Angola, especially in banking, insurance, industry, commerce and telecommunications.
"The goal is to transform the economy, through the diversification of its productive base, based on a growth model led by the private sector", Henriques da Silva explained.
In turn, the Angolan ambassador to Singapore, Daniel António Rosa, stressed that Angola offers immense opportunities for Singapore investors and that the embassy will support the trade agencies.
Other articles
Angola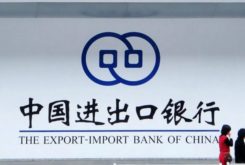 28 June 2022
Angola's debt to China drops to USD 21.4 billion