The National Assembly of China wants to strengthen ties to the Angolan parliament to support the improving of the business environment.
The position was expressed on Friday by the vice president of the Standing Committee of the People's Assembly of China, Wang Chen, at a video conference meeting with the first vice president of the National Assembly of Angola, Emília Dias.
"The two parliaments must have a positive position in legislation and supervision and practice of law, to offer more support, to optimize the business environment and attract foreign investment, as well as to promote interpersonal influx and offer legal and political warranties", the Chinese legislator said.
"China attaches great importance to the development of Sino-Angolan relations and always sees Angola as an important strategic partner," said Wang Chen, stressing that, in recent years, "the relationship has developed very well and mutual political trust has grown deeply".
"Angola is an important trading partner and investment destination of China in Africa, the mutually advantageous cooperation between our two countries has great volume and many fruits. Despite being impacted by covid-19, our cooperation is still developing steadily and progressively", he said.
According to Wang Chen, Chinese companies are resuming their work, production and projects in Angola, and authorities will continue to encourage Chinese companies to be involved in industrialization and economic diversification in Angola, as well as support Angolan efforts to ensure the sustainability of its debt.
"China's related financial institutions have already reached consensus on the debt re-profiling and banks have already signed agreements," said the deputy chairman of the Standing Committee of the Chinese People's Assembly.
The first vice-president of the National Assembly of Angola, Emília Dias, reaffirmed the commitment of the Angolan parliament to continue to increase and consolidate the cooperation between both institutions, especially in the field of support for the environment business, which is a priority for the Angolan Government.
Photo: Wang Chen (left) and Emília Dias (right) videoconference
Other articles
Angola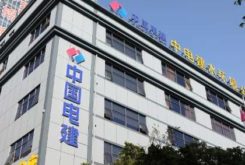 11 August 2022
Power China International eyes hydro projects in Angola
Angola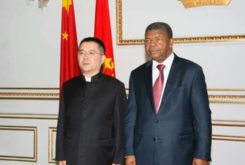 08 August 2022
Exemption of customs tariffs for Angolan exports to China negotiated