The Angolan Air Force has received the last six of 12 K-8W jets from China, acquired from China's CATIC, which will also supply another two MA60 transport aircraft.
The Air Force officially received the second batch on 14 December at Catumbela, official press agency Angop reported.
Angolan defence minister Joao Ernesto dos Santos said the acquisition was a 'huge investment' needed to strengthen the country's military.
The first six arrived in January 2020 after being ordered in 2018. By the end of 2020, they had accumulated 1 770 flight hours in 1 265 flights, Angop said.
The delivery ceremony of the second batch coincided with the conclusion of instructor training for six Angolan pilots.
CATIC representative Yuan Mu said his company would also be supplying another two MA60 transport aircraft, and support equipment, to Angola, which received two MA60s in 2019.
According to DefenceWeb, Angola has not acquired much equipment in the past from China, instead relying on Russia.
China has already sold a number of K-8s to African countries, including Zambia, Zimbabwe, Tanzania, Sudan, Ghana, Egypt, and Namibia. In fact, most exports of the low-cost aircraft have been to Africa.
The K-8 was designed in China by the China Nanchang Aircraft Manufacturing Corporation, but the primary contractor is the Hongdu Aviation Industry Corporation.
Photo: K-8W jet (Airliners.net)
Other articles
Angola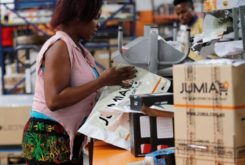 01 March 2021
African E-commerce Giant Jumia Eyes Angola Market
Angola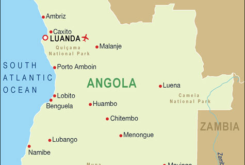 26 February 2021
Angola Gets USD 417 million to Boost Electricity Access